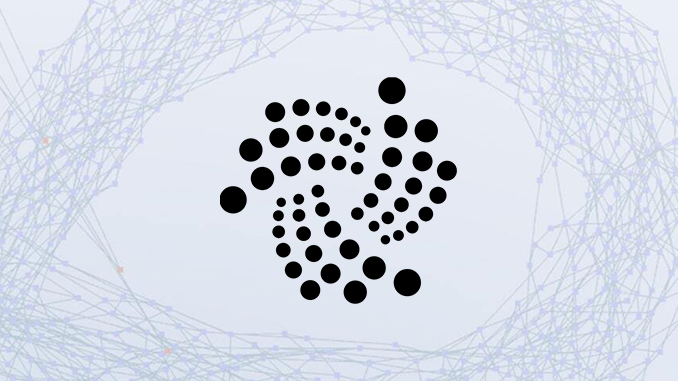 One of the lead developers at IOTA reports that a new consensus mechanism is now being used in the testnet for a decentralized IOTA 2.0. This is a milestone in the further development of IOTA, he said.
For IOTA, future opportunities will also be determined by the question of when it will finally be possible to organize the Tanglenet in a decentralized manner. So far, a central coordinator has been watching over IOTA's network, but this contradicts the decentralized principles of the crypto industry. Therefore, in order to place IOTA in growth areas such as DeFi and NFTs, decentralization is being sought. This effort has been underway for years with IOTA under the name "Coordicide" and IOTA 2.0. However, setbacks in the development work have meant that the target date for IOTA 2.0 has already had to be corrected several times. Now Hans Moog, one of the chief developers, is spreading optimism. Via Twitter he writes that a new consensus mechanism has been uploaded to the test net for Coordicide. This "milestone" proves not only that IOTA's ideas work, but also that they are better than solutions in other cryptocurrencies.
In the summer, the IOTA Foundation had had to admit that Coordicide would no longer launch in 2021. At that time, problems with the consensus mechanism were cited as a reason that necessitated a fundamental change in the concept. In this respect, the breakthrough reported by Moog in this detail should not be underestimated. There is still some optimization to be done in the code and a careful security check, Moog said. But "slowly but surely" IOTA Coordicide is now approaching. The fan community on Twitter is celebrating Moog's encouraging news and hoping for a price rally. Those who want to get more involved with the DevNet for IOTA 2.0 can find official information and access here.
Conclusion: Optimism with IOTA – major goal of decentralization is getting closer
In the short term, the progress report from the engine room of IOTA could not help the price curve, the altcoin stagnates at around 1.40 US dollars. This may also be related to the fact that temporal forecasts for IOTA 2.0 have so far always turned out to be wrong and people may no longer blindly trust them. But Moog, who is co-responsible for Coordicide at the IOTA Foundation, is familiar with the matter and should therefore know that his word will be weighed carefully in public. If IOTA succeeds in becoming decentralized in 2022, a plethora of new use cases could emerge from this and positively impact the price curve.
---
Best place to buy Bitcoin and IOTA: