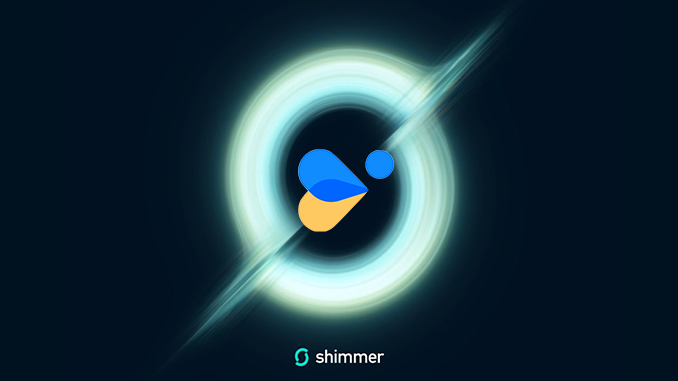 On Wednesday, Shimmer (SMR) is scheduled to officially launch as a side project of IOTA. To claim its SMR from staking and deal with Shimmer, an extra version of IOTA wallet Firefly will be released.
At IOTA, the focus is currently on the launch of the Shimmer side project (SMR): On Wednesday (September 28), the mainnet is to be activated for Shimmer, so SMR can then also be transferred and freely traded. Since common software wallets are not compatible with IOTA, Shimmer also needs a special solution. The team behind the official IOTA wallet Firefly has now made the state of affairs public via Twitter.
According to this, a new Firefly Shimmer app will be made available for SMR. This will be installed independently of IOTA Firefly on the desktop computer. Then one would be able to claim the SMR allocated by the IOTA Staking for Shimmer. The staking had taken place from December 2021 to March 2022. The SMR allocated for this will be joined by Shimmer, which will be generated as seed funding for two development funds.
There is hope in the IOTA community that SMR will also be listed directly on the first crypto exchanges at the launch of Shimmer. The names Bittrex, Bitfinex and Bitpanda are circulating – but a confirmation of the named platforms is still pending. The concept of Shimmer has changed from a developer net to a public testnet and can now be compared to Kusama (KSM) at Polkadot (DOT). Because Shimmer is built on top of a modified Tanglenet, a separate Firefly wallet is also required, the developers write. In the longer term, this Firefly Shimmer app is expected to merge with the IOTA Wallet.
After the critically commented months-long delays in linking the IOTA Firefly Wallet with Ledger's popular hardware wallets, the developers are taking up this issue separately for Firefly Shimmer. The new app has to be tested by Ledger and should therefore be released for interaction with Ledger's hardware wallets about two weeks after the launch of SMR, they say. Those who manage their IOTA via Ledger Live, however, can claim their Shimmer even before then. To do so, you should go to Ledger's "Experimental Features" and activate the "Developer Mode".
Conclusion: Shimmer launches on Wednesday – IOTA exercises optimism
In a weak market environment, the price curve of IOTA has recorded a good 20 percent plus over the last seven days and is thus one of the positive outliers. So this expresses optimistic underlying sentiment among IOTA investors for Shimmer. Having to install an extra Firefly app on the computer for SMR does seem a bit cumbersome. But the developers' argument that this method keeps security high is justified. For investors, the most important and pressing question at the moment is: Where will Shimmer be listed and traded on September 28 or shortly thereafter?
---