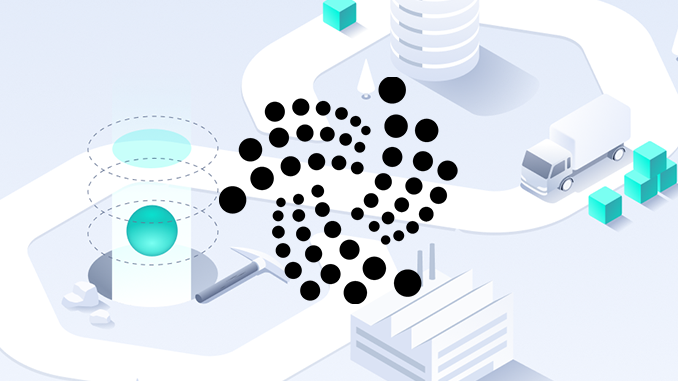 Mining and trading of raw materials such as tin, gold and tantalum is often fraught with child labor, provenance, environmental sins and more. With IOTA technology, IotaOrigin offers an app that greatly facilitates the documentation of supply chains.
With the goal of energy transition and climate protection, solutions from batteries to solar modules come into play in which rare raw materials are used. This is not the only reason why politicians and consumers are increasingly looking at where materials such as tin, tungsten, copper, gold or tantalum actually come from and how they were actually mined. The start-up IotaOrigin has taken this situation as an opportunity to develop an app that makes it much easier for market participants to document supply chains and thus comply with legal requirements. The IOTA Foundation dedicates a detailed blog post to IotaOrigin. According to it, IotaOrigin, which was founded at the University of Aachen, is on its way to becoming the EU's largest importer of so-called "conflict-free commodities." This is an exaggeration, of course, since IotaOrigin never owns the raw materials itself. But the solution that IotaOrigin is already establishing in the commodity markets is indeed exciting.
The starting point of IotaOrigin's considerations are requirements such as the EU regulation on conflict minerals or rules of the OEZD (Organization for Economic Cooperation and Development). In the EU, companies are thereby obliged to prove that tin, tungsten, gold and tantalum are "conflict-free". For other raw materials, there are some voluntary commitments by the industry. Conflict-free" means that the raw materials do not come from countries and regions where civil war or other conflicts are raging. In addition, small-scale mining under undignified conditions is to be prevented, as this would result in the loss of customers. IotaOrigin has found that even those mines that want to abide by rules find it very difficult to document this.
So with IotaOrigin, an app took the place of mountains of paper to record supply chains. IOTA's Tanglenet allows fee-free actions and, as a blockchain-like network, is qualified to not only fulfill documentation requirements but also differentiate access to data. For example, an importer can specify to only release certificates and keep trade secrets such as delivery quantities to itself. The data stored at IotaOrigin can also be viewed by tax authorities in the countries of origin of conflict-free raw materials, for example, in order to ensure fair taxation. All stations in the supply chain, from mine to exporter, through transport and customs borders, to importer and processor, are registered with IotaOrigin and, if necessary, also leave their licenses there.
IotaOrigin is currently already on the ground in the African Great Lakes region to convince market participants of the app and help with integration. The area accounts for 48 percent of the world's mined tantalum, according to IOTA, and 70 percent for cobalt, another often conflict-laden commodity. IotaOrigin is funded with grants from the German Environment Ministry and other agencies. The IOTA Foundation helps with know-how and contacts.
Conclusion: IotaOrigin showcase project – but IOTA as a means of payment is lacking.
IOTA has frequently demonstrated its advantages when it comes to supply chains in the fashion and automotive industries, for example. From the point of view of investors, however, the crucial flaw is that IOTA as a cryptocurrency plays no role there. IotaOrigin welcomes cryptocurrencies in principle on its website in order to save fees and speed up transactions in international trade – but neither IOTA nor other widely used cryptocurrencies such as Bitcoin (BTC) have been integrated into the app so far.
---
Best place to buy Bitcoin and IOTA: