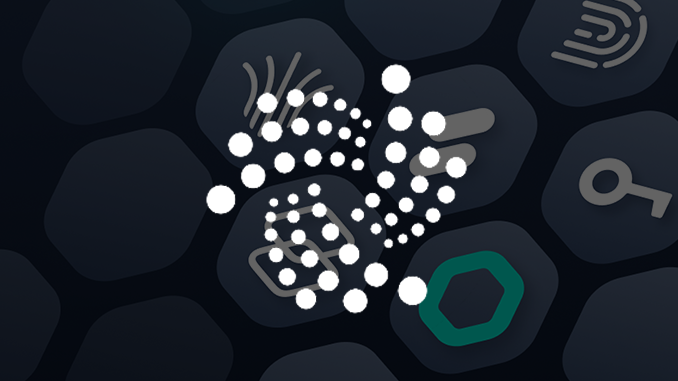 As is well known, the IOTA Foundation is involved in various international projects aimed at modernizing infrastructure. In a progress report, it draws a satisfactory interim conclusion.
It is part of the DNA of the IOTA Foundation to actively seek cooperation with industry and public institutions. The aim is to demonstrate IOTA's technological solutions for practical applications. In the medium and long term, this should also result in monetary scenarios for IOTA if possible. However, in a recent progress report on IOTA and infrastructure projects, there is no mention of IOTA as a cryptocurrency. But otherwise, the Berlin-based foundation believes it is on the right track and is drawing initial conclusions.
According to the IOTA Foundation, the implementation of pilot projects in the telecommunications sector was particularly successful in 2021. There, IOTA has discovered the industry association TM Forum for itself and has already gained some recognition. Now, together with Telecom Italia Mobile and the telecommunications company Orange from France, a project has been taken to deployment maturity. The aim is to prioritize mobile data in the 5-G network and guarantee stable data across provider boundaries. The beneficiaries should then be the online health sector, where fast connections allow, for example, the analysis of patient voices with the help of artificial intelligence, writes IOTA. The IOTA Ledger will be used to collect and document the agreements of the mobile network companies. If quality issues arise or billing questions arise, every connection established is recorded with details via IOTA in a tamper-proof manner.
A second project under the TM Forum umbrella deals with B2B2X. This includes roaming, for example, where end customers come into contact with different service providers, but whose deals should function as seamlessly as possible in the background. IOTA had already designed a marketplace for telecom companies here in 2019 and this idea was taken up again at TM Forum. Such marketplaces for B2B2X are now being tested out with British Telecom and Amazon Web Services, among others, and IOTA has recently also brought in its IOTA Identity solution for identity verification.
IOTA reforms internal structure for collaboration on projects
Increasing experience from collaborations on international projects has led the IOTA Foundation to rethink its internal organization as well. Previously, the foundation had created a separate team for each project and usually developed individual solutions. In the future, the foundation will strive for a horizontal structure in order to become more efficient and flexible. The focus here is on deliberately designing typical IOTA solutions such as Identity or Streams as modules that can then be easily and quickly tailored to the respective application. It is also hoped that IOTA's efforts to license individual solutions as industry standards will have an effect here.
IOTA is also optimistic about the projects with public funds, some of which have been running for some time, in which smart cities, transport and cyber security are promising areas. The IOTA Foundation also writes that it is constantly participating in tenders for new EU projects and will soon report more details.
Conclusion: IOTA hopes for commercialization of cooperation projects
The potential for IOTA to become a technology for innovative solutions in areas such as telecommunications, e-commerce and cybersecurity, especially in the European region, is there. Progress on pilot projects here makes us want more, and the IOTA Foundation seems to be taking an important step with its internal reorganization for such projects towards a modular approach. For investors, however, a crucial criterion remains how and whether all of IOTA's collaborations will pay off one day. A demo on how IOTA Identity can ensure that age is confirmed in an online store gives an idea of how IOTA solutions could also yield user fees.
---
Best place to buy Bitcoin and IOTA: