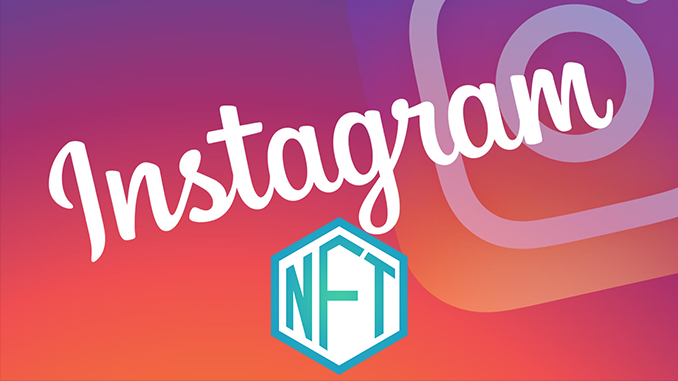 Meta (formerly Facebook) is working to integrate NFTs into its online worlds, according to founder and CEO Mark Zuckerberg. According to the report, the first concrete results can be expected soon on Instagram.
NFTs (non-fungible tokens) remain a big topic for the crypto industry in 2022, with the recent multi-million dollar acquisition of CryptoPunks' trademark rights by Bored Ape Yacht Club even making it into the business news. Even if some critics call NFTs bluff or scam in an undifferentiated way – the unique digital possessions are finding their audience and buyers in more and more fields. Twitter has allowed NFTs to be used as profile pictures for two months now, fulfilling customer requests. So Facebook's online empire, which has been renamed Meta, doesn't want to miss the trend towards NFTs either. CEO Mark Zuckerberg recently gave insights into what he has in mind for NFTs at the SXSW conference.
There were three points that attracted particular interest:
1. According to Zuckerberg, NFTs on Meta's services will make their debut on Instagram. He spoke of "in the near future." Observers like Alessandro Paluzzi have already shown via Twitter how crypto wallets can be connected to Instagram in the future. This is technological requirement to connect crypto world with meta.
2. Zuckerberg mentioned that people will then be able to create their own NFTs on Instagram in the future. This actually also means that a marketplace for Instagram NFTs could emerge. It will be exciting to see whether Meta wants to use its own blockchain or dock to established but expensive solutions such as Ethereum (ETH).
3. In the future, it should be possible to individualize avatars with NFTs and use them across all Meta services. If desired, one would then have an avatar that is unmistakable and attracts attention on Instagram, Facebook, Metaverse and perhaps even WhatsApp in parallel.
Conclusion: Meta will soon bring NFTs to a mass audience through Instagram.
Experts, of course, remember Facebook's plan to establish its own cryptocurrency under the name Libra, and later Diem, in the news about NFTs on Instagram. That project was eventually scuttled as quietly as possible, but technological expertise likely remained with Meta. As with a Facebook Coin, the crypto industry hopes for synergy effects. Instagram now has more than 2 billion users worldwide, and they could suddenly find NFT options in their accounts from one day to the next. Compared to blockchain games such as Axie Infinity AXS, where NFTs are usually part of the concepts, Instagram has a very different reach. For this reason alone, Meta is likely to be keen to enable the use of external NFTs on the one hand, but on the other hand to use its own technology as a basis when creating its own NFTs.
So it remains exciting for investors to see how Mark Zuckerberg's and Meta's NFT ideas perform in practice and whether they pass the litmus test of encouraging many people to try them out. In the process of "NFTs go mainstream", this would be the breakthrough – but could also confirm the critics if they fail.
---
Best place to buy Bitcoin: