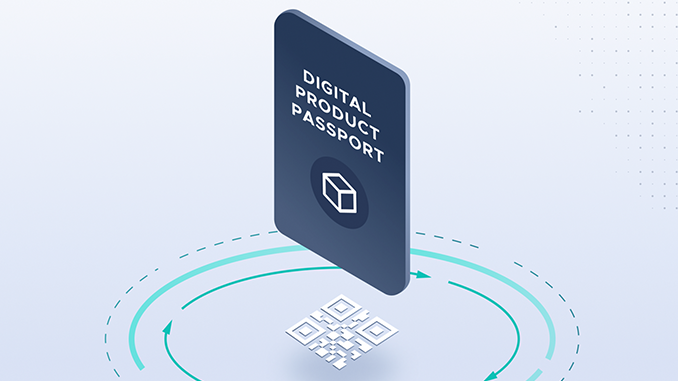 The IOTA Foundation wants to establish a digital product passport that uniquely identifies consumer goods. This is intended to increase recycling rates, for example, and thus support the so-called circular economy.
While looking for use cases in the real economy, the IOTA Foundation found the idea of a digital product passport. The Digital Product Passport (DPP) based on IOTA technology could become an important component of the so-called circular economy in the future, writes the foundation in a recent blog post. Basically, the idea is to provide consumer goods with a unique DPP at the time of manufacture, which provides information on the origin of the product, its use and the date on which it can be recycled, it says. This strengthens sustainability and thus supports climate and environmental protection.
In concrete terms, the IOTA Foundation wants to bring together various projects already in operation with its DPP 2.0. Recycling, for example, is one of the goals of the European Blockchain Services Infrastructure (EBSI) with IOTA as a project partner. The circular economy, on the other hand, is a research topic at Imperial College in London, which the IOTA Foundation has donated millions to. And in certifying a DPP 2.0, IOTA's involvement in EPCIS 2.0, an upcoming standard for supply chains and product traceability, could pay dividends.
IOTA's introduction to DPP 2.0 emphasizes that its own technology with Tanglenet and networks built on top of it are extremely energy efficient. A medium-sized network of 450 mini-computers suitable for IOTA consumes only a fraction of the electricity required for a network such as Bitcoin (BTC). Another plus point with IOTA: Actions in Tanglenet are free of charge, a unique selling point. In addition, IOTA technology has already proven in other projects to be suitable for compliance with strict EU rules on data protection.
In comments on IOTA DPP 2.0, for example on Twitter, enthusiasm is limited. On the one hand, people question whether even banal everyday goods such as the toothbrush cited by the IOTA Foundation need to be digitally traceable. The criticism of the IOTA Foundation for constantly presenting new projects but not making any recognizable progress on core topics such as Coordicide for a decentralized IOTA 2.0 also weighs heavily.
Conclusion: IOTA in the summer slump – price development not satisfactory
To put a DPP 2.0 with IOTA on a broad basis, it would need well-known cooperation partners from the industry. However, IOTA does not have any such partners for DPP so far; the reference to pilot projects already underway in related fields leads in the direction of public funding and research. Meanwhile, the situation of IOTA is disappointing for investors. Since the beginning of the year, IOTA's price curve has fallen from nearly $1.40 to below $0.30, surpassing the negative trends of Bitcoin and Ethereum (ETH) in magnitude. In this environment, vague ideas such as a DPP 2.0 cannot provide any positive impetus to the price of IOTA.
---