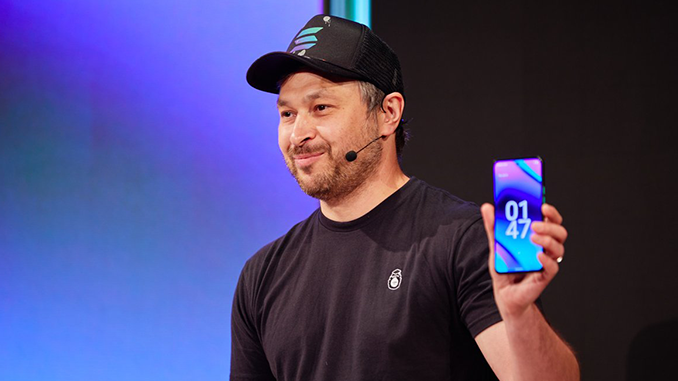 Solana (SOL) wants to expand its ecosystem in the direction of mobile use and also sell its own smartphone for this purpose from the beginning of 2023. Software modules from Solana tailored to Android are already available now.
Solana (SOL) will probably be the first major cryptocurrency to build its own mobile division. Solana Mobile has now gone public with two exciting projects. According to the press release, this will involve Solana Mobile Stack (SMS), a collection of software modules optimized for the Android mobile operating system that will be offered free of charge and open source with immediate effect. The second mainstay of the initiative will be a Solana Smartphone Saga, which can already be pre-ordered here and is expected to start shipping in early 2023.
Dedicated crypto smartphones, such as the Samsung Galaxy S10, have been able to garner a lot of attention in the past, but have not exactly proven to be big sellers. Solana Saga as an Android smartphone will be in the upper class with a final price of around S$1,000 and prepared by the factory with the Solana Mobile Stack to bring more than just a crypto wallet as an app. Those responsible outline the image of a smartphone on which NFTs can also be created, one uses a variety of DApps and generally has mobile access to the entire Solana ecosystem. To ensure security, the Solana Saga smartphone is promised to have a kind of built-in hardware wallet.
Solana co-founder Anatoly Yakovenko points to 7 billion smartphones worldwide and more than 100 million people holding crypto assets. Both numbers will continue to rise, Yakovenko said, and Solana Saga should set standards. Indeed, mobile implementations of many crypto services have little sophistication or are only available through the browser and web versions. Solana envisions developers using the mobile stack as a tool to also bring their projects to any Android smartphone as optimized apps. Whether users then organize DeFi via their smartphone, play blockchain games or let off steam in the NFTs division is, of course, up to them. A Solana DApp Store is in the pipeline and the Solana Foundation has created a fund filled with 10 million US dollars to specifically support mobile projects for SOL.
Conclusion: Mobile first at Solana – is SOL becoming a trendsetter?
Solana Mobile's concept of bringing SOL to the smartphone with a variety of use cases sounds attractive. Industries other than the crypto industry have also long understood that online use of services often happens in the majority via smartphones and that classic web versions for desktop PCs are losing importance. Solana, as the current number nine most capitalized cryptocurrency, has a broad user base that will make its mobile strategy more than a test from the start. Whether the love for SOL will then be enough to additionally commit to the expensive Solana Saga as a smartphone remains to be seen. But Solana in Web3 should basically work on all Android end devices through the software modules. There has been no word yet from Solana Mobile about plans in the direction of iOS and thus Apple's iPhones. Let's wait and see how Solana Mobile proves itself in practical tests to judge whether real demand is served here or whether a good idea is launched too early.
---