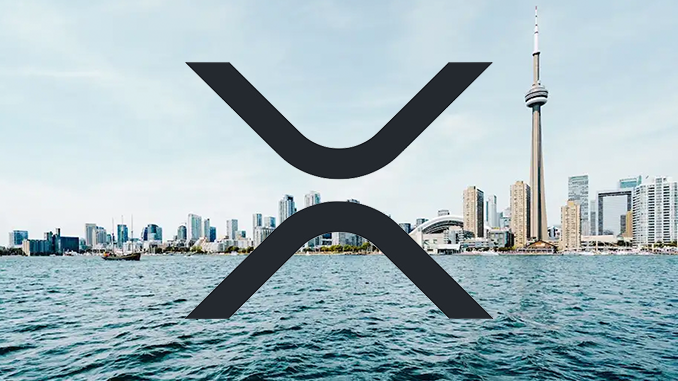 Brad Garlinghouse as the CEO of Ripple (XRP) has announced that his company will relocate outside the US if they lose in the mammoth trial with the US Securities and Exchange Commission (SEC).
Ripple (XRP) has effectively had to shut down its U.S. operations for about 18 months. In late December 2020, it was announced that the U.S. Securities and Exchange Commission (SEC) was suing Ripple, seeking at least $1.3 billion in damages for early investors. Just days later, XRP was delisted from U.S. crypto exchanges up to and including Coinbase. But Ripple is still headquartered in San Francisco and earlier plans to move were quietly buried. Now, however, CEO Brad Garlinghouse is bringing up the option of moving out of the U.S. again.
At the Collision tech conference in Canada, Garlinghouse found clear words, according to media reports. In reference to a possible defeat in the case against the SEC, Garlinghouse commented on a perspective departure of Ripple from the U.S. according to the report with the words: "It's not that we could, but that we would." In the U.S., Ripple had not only suffered the delisting of XRP due to the SEC process, but also lost its reference partner MoneyGram. Garlinghouse's latest statements are therefore surprising because he had expressed his confidence in victory regarding the proceedings with the SEC as recently as April.
On the other hand, Garlinghouse and also Ripple itself, when presenting their 2021 annual results, emphasized that they are on a record course overall and that they are achieving this through rapid growth outside the US. Earlier musings on a new Ripple headquarters led toward Asia and Arab Emirates, where XRP can be deployed unencumbered. Now no specific alternate locations have been mentioned by Garlinghouse. Ripple's currently just over 700 employees are spread across 15 locations worldwide, and a new office with 150 positions was recently opened in Toronto, Canada.
Conclusion: Can Ripple and XRP be successful without the USA?
A ruling on XRP and Ripple is expected from the court in New York in early 2023, and any potential relocation plans are unlikely to become concrete before then. But the question naturally arises as to whether Ripple and XRP would even have a more sustainable chance of success if they were to pull out of the U.S. entirely. Garlinghouse, too, knows that the U.S. remains the world's largest economy, and regulatory decisions there often ripple far beyond its borders. Ripple's repeatedly stated exchange plans are also difficult to imagine in the event of a U.S. ban. Therefore, Garlinghouse's statements about a new Ripple headquarters are probably to be classified as a targeted provocation and contingency plan and not as a strategic goal.
---