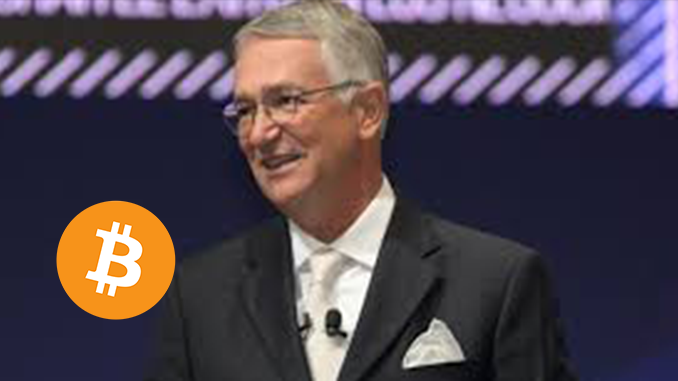 In Mexico, billionaire Ricardo Salinas Pliego has made it public that he invests 10 percent of his liquid assets in Bitcoin. Pliego recommends his countrymen to acquire knowledge about Bitcoin before they do it to him.
Ricardo Salinas Pliego counts a good 800,000 followers on Twitter; the Mexican is a celebrity in his home country. A popular TV station is part of his empire, and Pliego was the only mobile phone provider in the country for a long time to sell it in 2015. He demonstrates social involvement with several foundations. In keeping with the high at Bitcoin (BTC), Pliego now turned to the public with a few tweets, promoting the crypto currency. Bitcoin protects against state expropriation, Pliego writes, alluding to inflation risks. He himself holds 10 percent of his liquid capital in BTC and has already started to build up a position in Bitcoin in 2016.
A role model for others? – Billionaire recommends Bitcoin
Pliego itself estimates its total assets at USD 13.8 billion, which is significantly higher than Forbes' estimate of USD 11.7 billion. How much of this is kept liquid, however, remains open. To illustrate what possible inflation means, Pliego posted a video in which thousands of banknotes are thrown away. According to Pliego, the footage was taken in a Latin American country, presumably Venezuela. Mexico had experienced hyperinflation in the late 1980s and a second wave of inflation in the mid-1990s.
So Pliego's message is clear: Get Bitcoin to be immune to inflation. Pliego is by no means blatant, but also says: In order to understand Bitcoin, a reading lesson should be taken. The book "The Bitcoin Standard" by Saifedean Ammous is his recommendation, it was published in German translation in 2019.
Now Pliego is by far not the only one in the environment of the super-rich who professes Bitcoin. Whether Twitter CEO Jack Dorsey or Apple co-founder Steve Wozniak, whether Tesla boss Elon Musk or the Winklevoss brothers – Bitcoin is publicly declared to be part of the portfolio for them all.
Result: Bitcoin as inflation protection
Okay, Pliego's fan base in Germany should be manageable. But the multi-billionaire is quite an example of how Bitcoin is becoming more and more presentable all over the world. With the reference to threatening inflation due to the expansive monetary policy in the Corona Pandemie Pliego takes up an argument, which applies also in this country. Meanwhile, BTC is quoted at just under 18,000 US dollars and many experts see this price region as a breather before Bitcoin can tackle the all-time high of 20,000 US dollars.
---
Best place to buy Bitcoin: