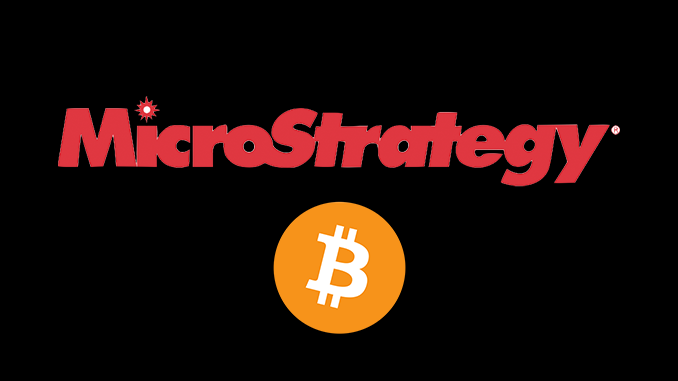 Nasdaq-based MicroStrategy has again invested heavily in Bitcoin, purchasing $50 million worth of 2,547 BTC. Since August, MicroStrategy has been redirecting its cash reserves into Bitcoin and has been rewarded by the stock market with positive price jumps.
Bitcoin as a store of value with additional profit opportunities – the U.S. company MicroStrategy makes no bones about its motivation for consistently investing its reserves in BTC. When MicroStrategy bought its first tranche of Bitcoin in August for around $250 million, CEO Michael J. Saylor explained in detail why it was investing in BTC, citing inflation risks and Bitcoin as a bulwark against them. In September, another $175 million of MicroStrategy's cash reserves flowed into Bitcoin. Now Saylor reports via Twitter: "MicroStrategy has invested another $50 million in Bitcoin.
MicroStrategy has purchased approximately 2,574 bitcoins for $50.0 million in cash in accordance with its Treasury Reserve Policy, at an average price of approximately $19,427 per bitcoin. We now hold approximately 40,824 bitcoins.https://t.co/nwZcM9zAXZ

— Michael Saylor (@michael_saylor) December 4, 2020
Bitcoin as a Safe Harbor – Will MicroStrategy become a trendsetter?
According to the mandatory notification to the SEC, MicroStrategy now holds a total of 40,824 Bitcoin and has spent a total of $475 million, including fees, on Bitcoin. The latest tranche was purchased at a BTC price of $19,427, close to Bitcoin's all-time high. In total, MicroStrategy's BTC holdings are worth nearly $800 million at current market prices, so the investment is clearly on the rise.
With this knowledge, the price curve of MicroStrategy's stock is also easier to understand. As a company that focuses on software development, it is in any case less affected by the economic consequences of the corona pandemic. However, before the first purchase of BTC in August, MicroStrategy was still quoted at $125 and is now trading at just over $325. A 180 percent increase in MicroStrategy's stock means that stock market analysts believe that the move to Bitcoin is the right move. The commitment of Square and PayPal to Bitcoin was also rewarded at the classic stock exchange.
Meanwhile, Saylor has converted his Twitter account into a mouthpiece for Pro Bitcoin and is gladly invited by the media and specialist conferences as a speaker on BTC and monetary policy. The charismatic 55-year-old thus becomes one of the prominent faces for the general public, convincingly explaining the advantages of Bitcoin as "digital gold". Meanwhile, observers expect that other large companies will follow MicroStrategy's strategy with their reserves.
Conclusion: Bitcoin wins through public support
The fairy tale of Bitcoin as a windy investment can no longer be kept if large, reputable companies turn to BTC. This message is getting through, not just from MicroStrategy. And it underpins the hope of private investors as well that Bitcoin will keep its promise as a store of value and at the same time be good for impressive profits.
---
Best place to buy Bitcoin: