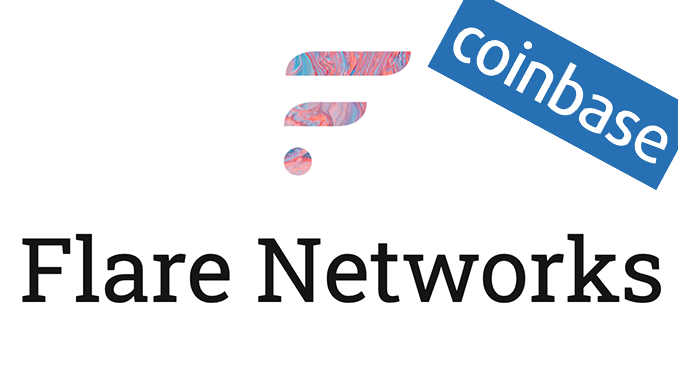 On 12 December, credit balances in Ripple (XRP) via Airdrop will be allocated Spark, a new DeFi token, free of charge. Quasi in last minute now also the so far rejecting crypto stock exchanges Coinbase and octopus will join in.
With the Airdrop of Spark, Ripple (XRP) is to pave the way into the booming DeFi industry. Deadline is as reported the 12th December and the interest in the project Spark with the associated platform Flare continues to grow. A sign for it: The US crypto stock exchange Coinbase changed its opinion and will support the Airdrop of Spark now nevertheless. In a blog post Coinbase writes that customers should also receive Spark from the Airdrop depending on their credit in XRP. Only a week ago it was said that Coinbase would stay out of the matter.
Apparently also a turnaround at Kraken in XRP and Spark
The view of the list of Flare, which lists the crypto exchanges, which want to support Spark for XRP, leads now beside Coinbase a further surprise: Because also octopus is represented there meanwhile, this large crypto exchange had rejected before explicitly a support for Spark. But so far there is nothing to be found on the official channels of Kraken for this change of mind. Clearly pro Spark for Ripple had already early eToro and Binance admit themselves.
What you should consider anyway: None of the big crypto exchanges has promised to list Spark later on. Coinbase also limits the possibility that the allocation of Spark to the owners of Ripple may have to wait for different regional decisions of regulatory authorities. So it can happen that Spark is frozen on your account or arrives later than expected. Where, when and at what prices Spark will be freely traded will probably not become apparent until after December 12. But just the prospect of participating in the launch of Flare and Spark at no extra cost by crediting XRP is obviously a strong move for the Ripple community.
Conclusion: Pre-Christmas mood at Ripple
The hype about Spark and Flare as a bridge for Ripple towards DeFi is boosting the price of XRP, which has now been holding above $0.50 for two weeks, reaching a level not seen for two years. Will this trend suddenly break off again after December 12? That will probably depend on whether liquidity for DeFi will accumulate in XRP in the event of a flare, thus helping Spark to make a successful start in day trading. You are reminded once again: If you have XRP on your account at one of the mentioned crypto exchanges, you should automatically be assigned to Spark without having to worry about further details.
---
Best place to buy Bitcoin and XRP (Ripple):