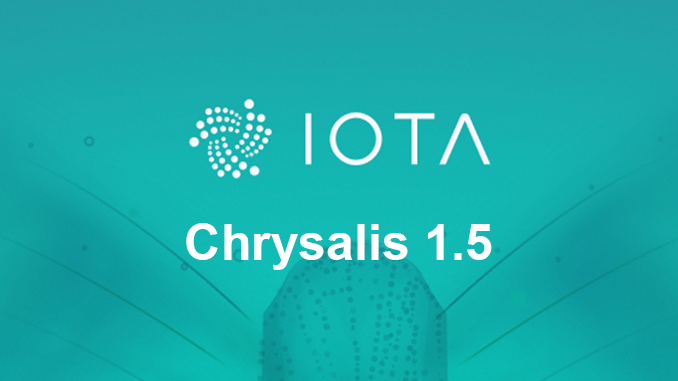 The IOTA Foundation has presented an interim report on the status of work on the technological upgrade Chrysalis Phase 2. Vague formulations in the report weigh on the optimistic timetable for IOTA 1.5
The official blog of the IOTA Foundation is a ticklish affair for insiders: on the one hand, this channel is the main mouthpiece to learn about progress at IOTA. But on the other hand, over the years one has also learned to automatically question the optimism usually spread there. IOTA can turn a small pilot project into a big success or hide setbacks in the development work between the lines.
The most recent example is the chrysalis update for IOTA 1.5 published in the blog. As a reminder: Actually, chrysalis phase 2 Iota 1.5 was supposed to be completed as early as October, then the date was postponed to the end of 2020 and finally to February 2021. With chrysalis, IOTA wants to take a decisive intermediate step towards a decentralized ecosystem, project name Coordicide or IOTA 2.0.
But the current list of tasks for IOTA 1.5 is still suspiciously long. A public testnet is pending, the future Wallet Firefly still has bugs to fix and the node software Bee and Hornet in the versions necessary for the next step are still only in internal testing. This also means that external audits are out of reach – or as the IOTA Foundation puts it: "We have booked capacities from several external audit firms for the coming weeks in order to start testing the various components as early as possible". Stupid then only if there is nothing completed to audit yet.
Experts estimate at least six weeks as reasonable and necessary for a public testnet in case of major upgrades in the ecosystem of a crypto currency like IOTA and only then the well paid external professional auditors fulltime are added.
Conclusion: IOTA risks losing credibility
There are readers among you who think that we at IOTA are always looking for mistakes. Our continuous reporting on IOTA including success stories proves the opposite anyway. In the present case Chrysalis Phase 2, the reactions on the official Twitter account of IOTA are characterized by mockery and amusement. So there are many others, especially internationally, who also know from experience: Timetables at IOTA are like those of Deutsche Bahn when the weather changes. The roadmap from IOTA was last updated on November 13th and specifies either February 2021 or later in 2021 for the completion of chrysalis including the necessary components. Wait and see – this tactic has proven to be good for the nerves at IOTA.
---
Best place to buy Bitcoin and IOTA: