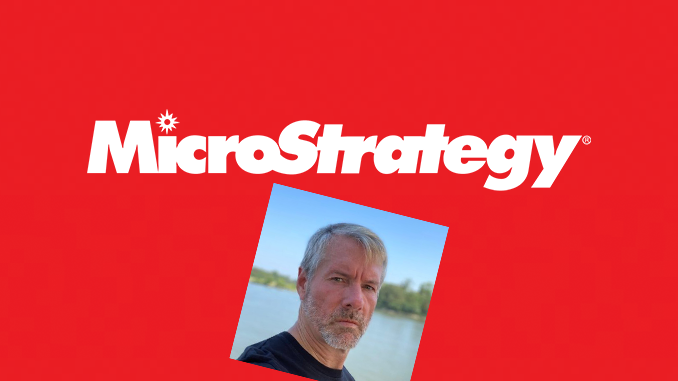 MicroStrategy's convertible bond issuance for the purchase of Bitcoin (BTC) has increased from $400 million to $650 million. With this move, the Nasdaq company is continuing its highly regarded strategy towards Bitcoin.
MicroStrategy cements its new image as a Bitcoin pioneer among Nasdaq companies. According to a press release, the U.S. company successfully placed senior convertible bonds for USD 650 million. Only a few days ago, the volume of this transaction was "only" 400 million US dollars. The new capital is to be used for the purchase of Bitcoin (BTC). At current market prices, MicroStrategy will thus be able to purchase approximately 34,200 Bitcoin. By comparison, approximately 900 Bitcoin are mined daily by miners, and a good portion of them are freshly brought to market.
The Bitcoin Whale MicroStrategy
Microstrategy is actually a software development focused company and had started in August to shift its cash reserves into Bitcoin. This step was justified as protection from substantial inflation dangers and additional profit chances by the "digital gold" Bitcoin. In a total of three tranches by early December, MicroStragey invested a total of 475 million US dollars in Bitcoin and now holds 40,824 BTC. The investment is clearly in the black and the stock market has responded positively to MicroStrategy's share price. Although the stock has currently moved away from levels above 300 US dollars, at around 295 US dollars it is far above the level of a good 120 US dollars when the massive investments in Bitcoin were launched.
The current convertible bonds bear interest at 0.75 percent and mature on June 15, 2025. MicroStrategy reports that they were sold through a private offering to selected institutional investors. In addition to MicroStrategy's development opportunities in its core software business, these investors may have been looking to capitalize on price gains, as the convertible bonds were advertised for the purpose of BTC purchases. Apparently, the interest in the deal was greater than expected, and MicroStrategy decided to increase the volume to $650 million, of which approximately $635 million is available for the purchase of Bitcoin after fees are deducted.
MicroStrategy initially left open the question of whether it had already begun to purchase BTC and the channels through which the substantial amount of Bitcoin would be acquired. According to recent studies, the freshly mined Bitcoin will be absorbed by the market fairly effortlessly, since PayPal and Square, two other major companies, are already having to cover themselves by expanding their business activities with BTC.
Conclusion: Bitcoin benefits from MicroStrategy tactics
MicroStrategy's clear signals to the stock market and the public that it prefers Bitcoin over the US dollar are making waves. MicroStrategy CEO Michael Saylor has become a much-cited BTC fan and patiently repeats his arguments per Bitcoin. In economically uncertain times with tendencies towards inflation, Bitcoin is the natural store of value in the 21st century and is still undervalued by many. From it good profit prospects result, so Saylor. Stock market and investors are following this message and quite a few expect that other large companies will follow MicoStrategy's example. For the BTC market, this results in a situation where demand remains predictably high and price gains seem likely.
---
Best place to buy Bitcoin: