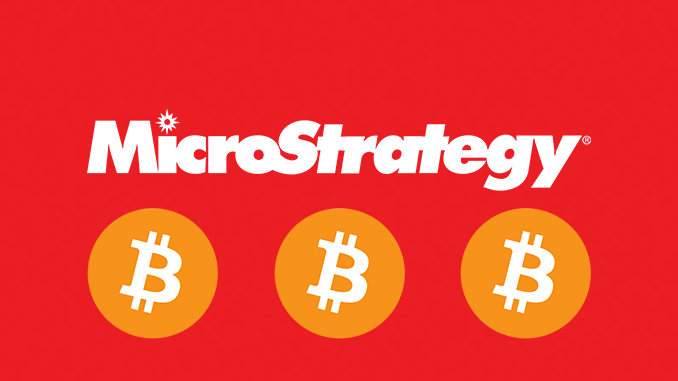 MicroStrategy is known for its massive shift of capital reserves into Bitcoin. Now the U.S. company plans to issue $400 million in convertible bonds to purchase additional BTC.
Just this weekend, the software company MicroStrategy made headlines again by purchasing Bitcoin (BTC) for $50 million. In August, MicroStrategy had started to deliberately shift its cash reserves into Bitcoin and now holds 40,824 BTCs worth nearly $800 million. But that's not all – MicroStrategy is now going one step further: To further increase Bitcoin's reserves, the company plans to issue convertible senior notes to raise $400 million. According to the press release, these will then be used to purchase additional Bitcoin.
Risky Bitcoin bet from MicroStrategy or a wise decision?
Convertible bonds such as those issued by MicroStrategy promise investors regular payments of interest and can be converted into shares or repurchased after the so-called conversion period. This is more profitable for investors if MicroStrategy's share price would rise sharply. MicroStragey's convertible bond is scheduled to mature on December 15, 2025, and will be issued shortly.
MicroStrategy's decision to swap almost all of its cash reserves into Bitcoin has attracted considerable attention and has boosted its share price by approximately 180 percent since August. CEO Michael J. Saylor explains the clear commitment to BTC as a hedge against expected U.S. dollar inflation. In addition, Saylor sees considerable profit opportunities in the major investment in Bitcoin. At least currently, this has been confirmed; on paper, MicroStrategy has spent $475 million in three tranches on Bitcoin, which means that it is in the black at around $300 million.
In order for the bet of convertible bonds for Bitcoin to pay off, BTC's share price would have to continue to rise over the coming years, thus also increasing the value of MicroStrategy. In any case, it is clear that MicroStrategy will open up a new business area with its Bitcoin strategy, at the latest now, because the capital raised will not be invested in the main business of software development.
Conclusion: MicroStrategy positions itself as a BTC pioneer
With the convertible bond, MicroStrategy is offering investors an interesting option to participate indirectly in possible profits from Bitcoin. In this form, the offer is a first. It also means that MicroStrategy is confident that at Bitcoin's current price of a good $19,000, there is still plenty of room for improvement in the medium term. Of course, the investors have yet to be found – but that seems very promising in view of MicroStrategy's recent stock market successes.
Still exciting for the crypto scene: Are other large companies following MicroStrategy's course and are deliberately developing into Bitcoin Whales? Already now the freshly dug BTCs are completely taken up by new market participants, which is considered a main reason for the price near the all-time high. Further large buyers of Bitcoin would probably let the price rise further.
---
Best place to buy Bitcoin: