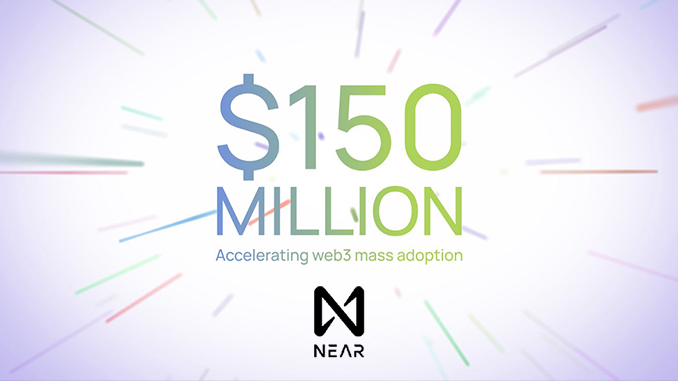 Near Protocol (NEAR) can move forward with the expansion of its DeFi ecosystem with $150 million in funding from well-known crypto major investors. The news gave NEAR a new all-time high.
In an indecisive overall crypto market, Near Protocol (NEAR) can boast a new all-time high of around $20, up about 1,000 percent over the past twelve months. The background to Near Protocol's recent price rally is a completed funding round. According to a statement from the Near Foundation, around a dozen well-known crypto investment funds and wealthy private investors participated. NEAR tokens were issued in a private sale at an undisclosed price. Near Protocol plans to use the money to strengthen its international presence, citing India, South America and Turkey.
Near Protocol's ecosystem is rapidly expanding towards Decentralized Finances (DeFi) and was able to raise $800 million in external funding for this purpose as early as October 2021. A portion of this will flow as direct support to DeFi projects that want to dock with Near Protocol or establish new offerings there. This fund will also be used to provide liquidity to DeFi under NEAR. According to reports, the capital providers of the latest financing round are also prepared to help again with liquidity for promising DeFi projects.
NEAR's mainnet has already been live since Q4 2020 and boasts more than 2.3 million accounts. Near Protocol sees itself as a pioneer in sharding, as four side-chains have already been docking to the mainnet via sharding since the end of 2021. With the sharding method, other cryptocurrencies such as Ethereum (ETH) also want to multiply their capacities. DeFi applications, DApps, and generally growing ecosystems are pushing many blockchains to their limits; Solana (SOL), for example, experienced multiple shutdowns in 2021 due to too many transactions per second (TPS) hitting the network.
Conclusion: near protocol intensifies DeFi competition from "Ethereum killers"
NEAR's positive price curve has propelled Near Protocol into the TOP 20 most capitalized cryptocurrencies, where it faces about a half-dozen competitors that also see DeFi as their primary purpose. From Avalanche (AVAX) to Solana to Polkadot (DOT), all of these altcoins have generously stocked funds with which to drive expansion. Near Protocol is now preparing to access a well-filled war chest when courting partners and projects. If successful, NEAR could gain further importance and continue its positive trend.
---
Open a Binance Account here and save 10% on fees for a lifetime.