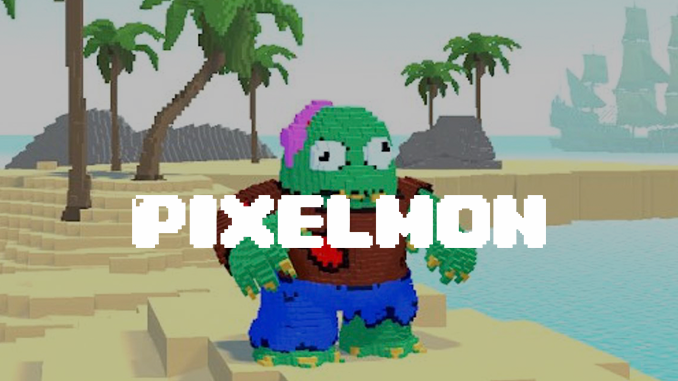 The Pixelmon project raised 70 million US dollars for NFTs at its launch – and those who invested at the start now feel "screwed". For everyone else, the Pixelmon story has popcorn potential.
Whether CryptoPunks or Ether Rock – many an NFT project has caused head-shaking among skeptics with record prices in 2021. In the new year, Pixelmon is now the first contender for the position of a completely overrated NFTs project. Pixelmon had advertised that it would develop a blockchain game based on Pokemon. The characters in the game are to be represented as NFTs, unique tokens with digital art. There was a lot of hype surrounding the initial release of such NFTs at Pixelmon; teaser images, like the accompanying advertising copy, gave the impression of a professional undertaking.
After all, the first sale of Pixelmon NFTs raised 70 million US dollars, as the founder "Syber" himself revealed on Twitter. Only what the buyers got for their money – that had nothing to do with the announced impressive 3-D models, as Twitter user "zachxbt", among others, shows in pictures.
So @Pixelmon raised over $70m at 3 ETH per mint just for them to reveal like this. I think it's fair to say all the buyers were rugged.

Stop supporting cash grab NFT projects. pic.twitter.com/8VShQxNlgl

— zachxbt (@zachxbt) February 26, 2022
At first, Syber tried to shift the responsibility for Pixelmoon. However, he quickly admitted via tweet that the NFTs issued did not correspond to what was expected. Rather vaguely, it is now put off that the Genesis generation of Pixelmon NFTs can receive a graphical upgrade later, once the game is up and running. However, "zachxbt" also shows via data analysis that the Ethereum (ETH) taken is already partly taking paths that probably have nothing to do with Pixelmon. Anyone searching for Pixelmon on the Internet now will immediately come across scam as an accompanying word.
Now the investors have to ask themselves why they trusted a previously unknown developer to deliver the promised "first AAA NFT game". Grandiloquently, Syber had even tweeted, "Pixelmon is the next blue chip. This is financial advice. Do not do your own research." That might be taken as irony – but the alarm bells probably didn't start ringing for many until they had already transferred their Ethereum for an unlaid egg.
Conclusion: happy ending for Pixelmon still possible?
Pixelmon and Syber are still spreading the message via Twitter that the game will be great and that the initially disappointed investors should be patient. 70 million US dollars as start-up capital would probably be enough for a dozen indie games in the video game industry. So the story is not over yet. In the meantime, however, a certain cult seems to have developed around Pixelmon's particularly unsuccessful NFTs – just as many a B-movie has only later found its loyal following. However, prices and sales for Pixelmon NFTs at the OpenSea marketplace are on a clear downward trend. It seems likely that Pixelmon will go down as a spectacular failure in the still young history of the NFT hype.
---
Best place to buy Bitcoin: