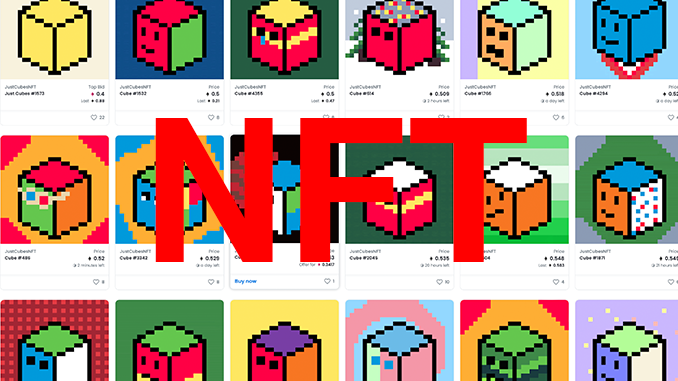 The number of daily NFT sales has dropped to just under 20,000 – in September 2021, there were still eleven times as many at 225,000. Are the critics right who think NFTs are a fad?
In the past year, hardly any new projects refrained from including NFTs in the concept. Such non-fungible tokens, i.e. unique and immutable digital possessions, created their own market in a short time and projects like CryptoPunks or the NFT marketplace OpenSea boomed. But now the blockchain data of NonFungible, for example, shows how demand is shrinking significantly: while in the fall of 2021, more than 200,000 NFT sales were still counted per day on many trading days, it is currently often less than 20,000. The NFT sales on Apecoin (APE) for the Metaverse Otherside did provide a positive impulse once again over the weekend, but are to be seen as a one-time major event. But even if the critics now see themselves confirmed, who regarded NFTs anyway for a hype and basically as a bluff – the analysis around NFTs should happen differentiated.
Argument number one: The number of daily NFT sales is one key figure – a second one is the daily trading volume. And here the slump is much less dramatic. Still, the NFT market often generates close to $100 million in daily sales and is at similar levels as in September 2021, when the very first euphoria about NFTs subsided.
Argument number two: what is currently happening in the NFT market can also be interpreted as a shakeout. For example, the historically first Twitter Tweet, which was auctioned off as an NFT in March 2021 for $2.9 million, only found a high bid of $14,000 in a current offering and therefore remained with the owner. But supposed NFT blue chips like the Bored Ape Yacht Club collection or the museum-ready CryptoPunks continue to trade at high levels.
Argument number three: In the summer hype around NFTs a year ago, countless smaller projects came onto the market, which ensured many sales but little trading volume. Here, the disillusionment seems to come hard, because there was probably really a bubble and NFT buyers do not strike blindly today.
Argument number four: the crypto market has long since ceased to be disconnected from macroeconomic developments. The Nasdaq Composite tech index is down about 23 percent compared to November 2021, and Bitcoin (BTC) is down as much as 43 percent. Such trends are also impacting the NFT market.
Argument number five: until now, the safe purchase and custody of NFTs usually required some technical knowledge. Mass adoption is expected to bring, for example, an NFT marketplace of the U.S. crypto exchange Coinbase, which has been announced since October 2021 and on whose waiting list more than four million people have signed up.
The wheat and the chaff are separating in the NFTs division
Inquiries from the Wall Street Journal business magazine reveal that big names and mature art projects with NFTs continue to draw. One example: According to the report, pop artist Jeff Koons, whose works have previously fetched record prices worldwide, is now selling shares in a sculpture as NFTs effortlessly for $2 million apiece. The sculpture is to be literally shot to the month later. Ephemeral, explosive art is also produced by China's Cai Guo Qiang, whose NFTs combined with digital fireworks are selling well. In the music genre, for example, the band The Crystal Method auctions off NFTs that come with a backstage pass and dinner along with song rights. In film, director Kevin Smith has a plan to offer 5,555 NFTs that guarantee exclusive access to his next movie.
Indications are that it is emerging which NFTs will develop lasting value. This always clearly includes linking additional privileges alongside high-quality execution of art(craft), as exemplified by Bored Ape Yacht Club. But half-baked projects like Pixelmon will be swept off the market, which can be quite painful for early investors.
Conclusion: NFT market consolidates – investors should research carefully
Anyone who specializes in trading altcoins knows the initial situation: in order to pick out from the abundance of new cryptocurrencies those that are successful in the medium and long term, your own research is necessary. If concept, team and practical implementation result in a convincing overall package, the chances are much better than with new releases that produce more questions than answers right from the start. In many ways, this seems to be repeating itself in the NFT market. For example, the slump in daily NFT sales is indeed massive. But the top NFT segment is keeping trading volumes at high levels and also producing new professional projects that are quite different from amateurish attempts. So if you want to realize investments via NFTs now, you should definitely take the time to carefully examine the project itself before making a purchase.
---