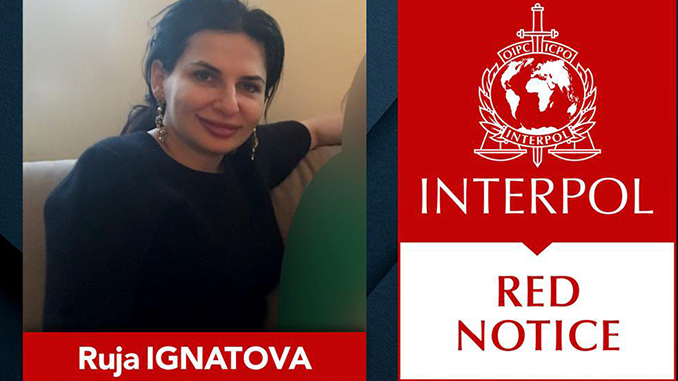 Dr. Ruja Ignatova, also known as "crypto queen", has been added to Europol's list of "most wanted criminals". She had attracted up to $5 billion in capital with the alleged bitcoin killer OneCoin.
Can victims of the billion-dollar OneCoin scam that began in 2015 hope for redress or at least legal redress after all? In any case, the international search pressure on the main culprit Ruja Ignatova is significantly increased. Since yesterday, Wednesday, Ignatova is listed here on the list of "most wanted criminals" and 5,000 euros are offered for clues to her capture. The German Federal Criminal Police Office (BKA) also issued a new wanted notice here. The attractive 41-year-old is accused of "fraud" worldwide, committed in the form of an alleged cryptocurrency called OneCoin.
Europol and the BKA put the damage caused by OneCoin so far in the "upper double-digit millions," but it is likely to be as high as several billion worldwide. As far as is known, Ignatova, who holds a doctorate in law, had raised funds for OneCoin in more than 100 countries from 2015 and sold the project under the slogan "Bitcoin Killer." When it became apparent in 2017 that OneCoin was a single Ponzi scheme and didn't even have a blockchain to show for it, Ignatova took off for Greece. Checking onto a flight to Athens on Oct. 25, 2017, is the last public indication of the whereabouts of Ignatova, who was born in Bulgaria but has German citizenship, according to the BKA.
Investigators warn that Ignatova and any companions could be armed. In addition, they point out she may have had her appearance altered through surgery. OneCoin is described as a "worthless "currency"" by law enforcement officials. A known alias of Ignatova is given as "Rouja Ruzha." If the arrest succeeds, she is to be tried in Europe.
Ruja Ignatova on the run – cinematic story with OneCoin
The story of OneCoin and Ruja Ignatova is already notorious because of the immense financial damage. Accompanying circumstances are rolled up in the BBC podcast series "The Missing Cryptoqueen", which is worth listening to. A Hollywood film about OneCoin entitled "Fake!" and starring Kate Winslet as Ruja Ignatova has also been announced, as has a TV series. Whether the stories end with escape or an arrest, only time will tell.
Conclusion: Where are Ruja Ignatova and the money from OneCoin?
It may be doubted that the offered 5,000 euros reward for tips on Ruja Ignatova is enough to get her companions to talk . However, it is precisely the OneCoin victims who could now take the initiative once again to bring the fraudster to justice. The question of why the authorities are only now, almost five years after the start of the escape, tackling the case of OneCoin and Ignatova with priority remains allowed.
---