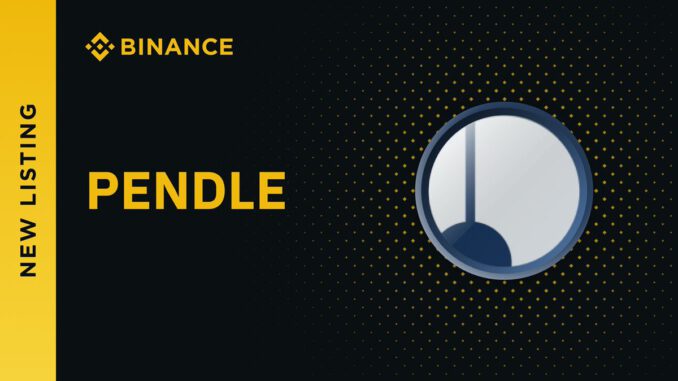 An exciting news has just hit the cryptosphere – Binance, one of the world's leading cryptocurrency exchanges, has announced that it will list Pendle (PENDLE) in its Innovation Zone.
Pendle is a yield trading protocol that splits a yield-generating asset into its principal and yield components, allowing users to earn fixed or flexible returns. PENDLE is the utility token used for liquidity incentives. In simpler terms, Pendle allows users to have control over their future returns while minimizing risk.
The new addition of Pendle on Binance is a big step forward for Pendle and its investors. Users can now deposit PENDLE in preparation for trading. Binance will open trading for the following spot trading pairs: PENDLE/BTC, PENDLE/USDT and PENDLE/TUSD. In addition, withdrawals for PENDLE will be open from July 4, 2023 at 10:00 UTC.
Another important information is that the Binance listing fee for PENDLE is 0 BNB. This means that it is free for Pendle to be listed on Binance, which is another advantage for Pendle and its investors.
As an added incentive, users will enjoy no maker fees on the PENDLE/TUSD trading pair until further notice. This is an excellent way for investors to build and diversify their positions in PENDLE while minimizing trading costs.
You will be able to trade Pendle on Binance starting July 3, 2023 at 10:00am UTC. The addition of Pendle on Binance will allow more investors to access this emerging protocol and take advantage of its unique functionality. It is further evidence of the momentum building in the crypto and DeFi world, and another sign that mainstream adoption of cryptocurrencies is getting closer.
---