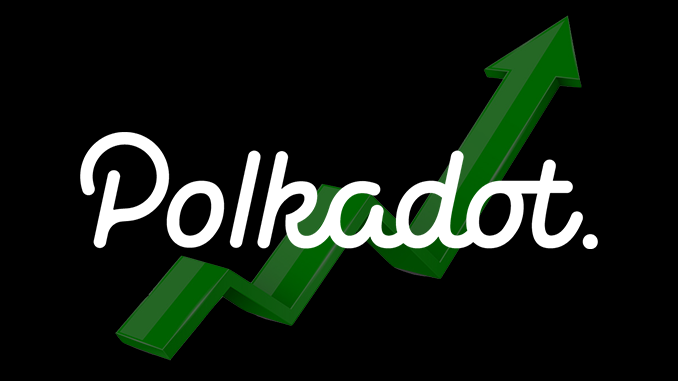 In the top group of the most important cryptocurrencies by market capitalization, Polkadot (DOT) continues its upward trend and Ripple (XRP) falls further behind. What are reasons for the trend?
The crypto year 2020 is still young and yet a presumably sustainable shift can be observed in the ranking of the most important cryptocurrencies. Polkadot (DOT) has only been freely traded since August 2020, but it already ranks number four in terms of market capitalization with now around 15.6 billion US dollars. What makes Polkadot happy must make Ripple (XRP) ponder. For years, Ripple was number three in the ranking behind Bitcoin and Ethereum (ETH). But already in 2020, XRP temporarily fell behind the stablecoin Tether (USDT) and was now also left behind by Polkadot for the first time over the weekend. A market capitalization of about $12.4 billion means Ripple is now only fifth in the ranking, which guarantees attention from investors.

Why XRP is falling behind Bitcoin, Ethereum, Tether and Polkadot.
Ripple officially ran into powerful problems with the U.S. Securities and Exchange Commission (SEC) just before Christmas, which caused its price to plummet sharply below $0.30. XRP has also failed to copy the massive uptrends in the crypto market since then. On the contrary, the delisting of XRP on major crypto exchanges suggests that Ripple can hardly hope for significant price gains in the near future. We have an analysis of the outlook for Ripple and XRP for you here.
Why Polkadot is now in the lead
For Polkadot, on the other hand, the situation seems rosy. About 60 percent price increase in the last seven days led DOT to a price of over 17 US dollars and to new all-time highs. The development had already been indicated in the first weeks after the start of trading in late summer 2020, when Polkadot almost effortlessly made it into the top ten cryptocurrencies. Polkadot's concept of bridging inherently incompatible blockchains is being embraced in practice and is working without any lapses so far.
Where do Polkadot and Ripple go from here?
An attack by DOT on third place among the most important cryptocurrencies to displace Tether (USDT) there is rather unlikely in the short term, given the nearly $10 billion difference in market capitalization. XRP, however, has to fear being pushed further down. XRP's lead over the number 6, Cardano (ADA), is still less than 1 billion US dollars in market capitalization, and behind it are Litecoin (LTC) and Chainlink (LINK), other candidates that show no weaknesses.
Conclusion: power relations shift behind Bitcoin and Ethereum
The TOP 10 cryptocurrencies are important not only for image reasons. Large market capitalization usually goes hand in hand with high trading volume, which in turn favors transparent pricing. Moreover, some investors stubbornly replicate the rankings in their portfolios.
There, Bitcoin, with about 66 percent market dominance, is indispensable from the number one spot, and Ethereum, with almost 14 percent, probably also continues to secure its second place. Tether's special role as a stablecoin does the rest to complete the top three. But behind it, the market is on the move and Polkadot is the winner of the hour, while Ripple is in huge trouble that can no longer be explained away.
---
Open a Binance Account here and save 10% on fees for a lifetime.