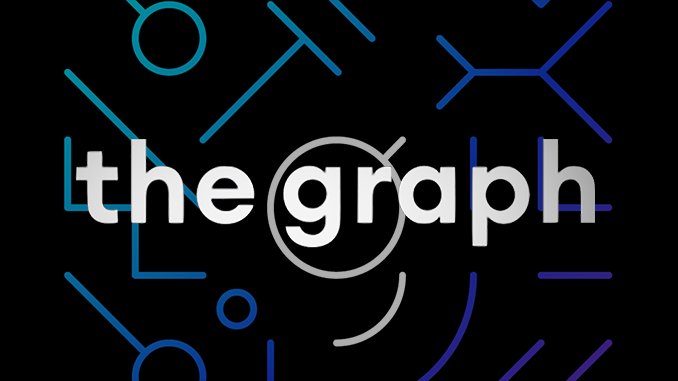 Graph Protocol (GRT) has been live for a month and is now approaching the top 50 cryptocurrency club in terms of market capitalization. So what's so special about Graph Protocol and is GRT worth investing in?
On December 17, 2020, the launch of Graph Protocol's (GRT) mainnet marked the start of a crypto project that claims a unique selling point for itself. One month later, it is time to take stock. Graph Protocol focuses on indexing information from the Ethereum (ETH) blockchain and then integrating this data more easily and reliably into DApps, for example. In this context, GRT is the token that is used to earn or pay for services. GRT now has a market capitalization of a good 500 million US dollars, which currently means that it ranks around 55th among the most important cryptocurrencies. Has the start been successful and where can Graph Protocol and GRT go from here?
Background on Graph Protocol and GRT
Graph Protocol could build on support from the crypto industry already in its development phase from 2018. Coinbase Ventures, Compound and other well-known names participated with venture capital, plus a public token sale. The team around Yaniv Tal had around 15 million US dollars at its disposal, and Graph Protocol could be sure of having prominent cooperation partners right from the start.
The idea of Graph Protocol is to index the blockchain and thus the ecosystem of Ethereum (ETH) and related ERC-20 tokens in many ways. Through so-called subgraphs, this information is then aggregated for specific project requirements. Graph Protocol makes it very easy via its API to feed subgraphs into smart contracts or DApps. This is intended to relieve others of work that previously had to organize their own solutions for the inflow of information. Graph Protocol thus sees itself as an innovative interface in the Web3, which demands decentralized, tamper-proof data in real time.
GRT is the native token in Graph Protocol. Those who index and process data get paid in GRT by those who use the subgraphs. Graph Protocol names Uniswap and Decentraland as reference customers. Even though the DeFi sector is an obvious field of application for Graph Protocol, users from other sectors such as entertainment and administration are also expected.
Originally, 10 billion GRT were generated, of which about 1.25 billion GRT are now in circulation. GRT is an ERC-20 token and is actively traded on leading crypto exchanges such as Coinbase and Binance. GRT's price curve recorded its previous all-time high of $0.78 after launching just before Christmas 2020 and has subsequently settled to levels around $0.40.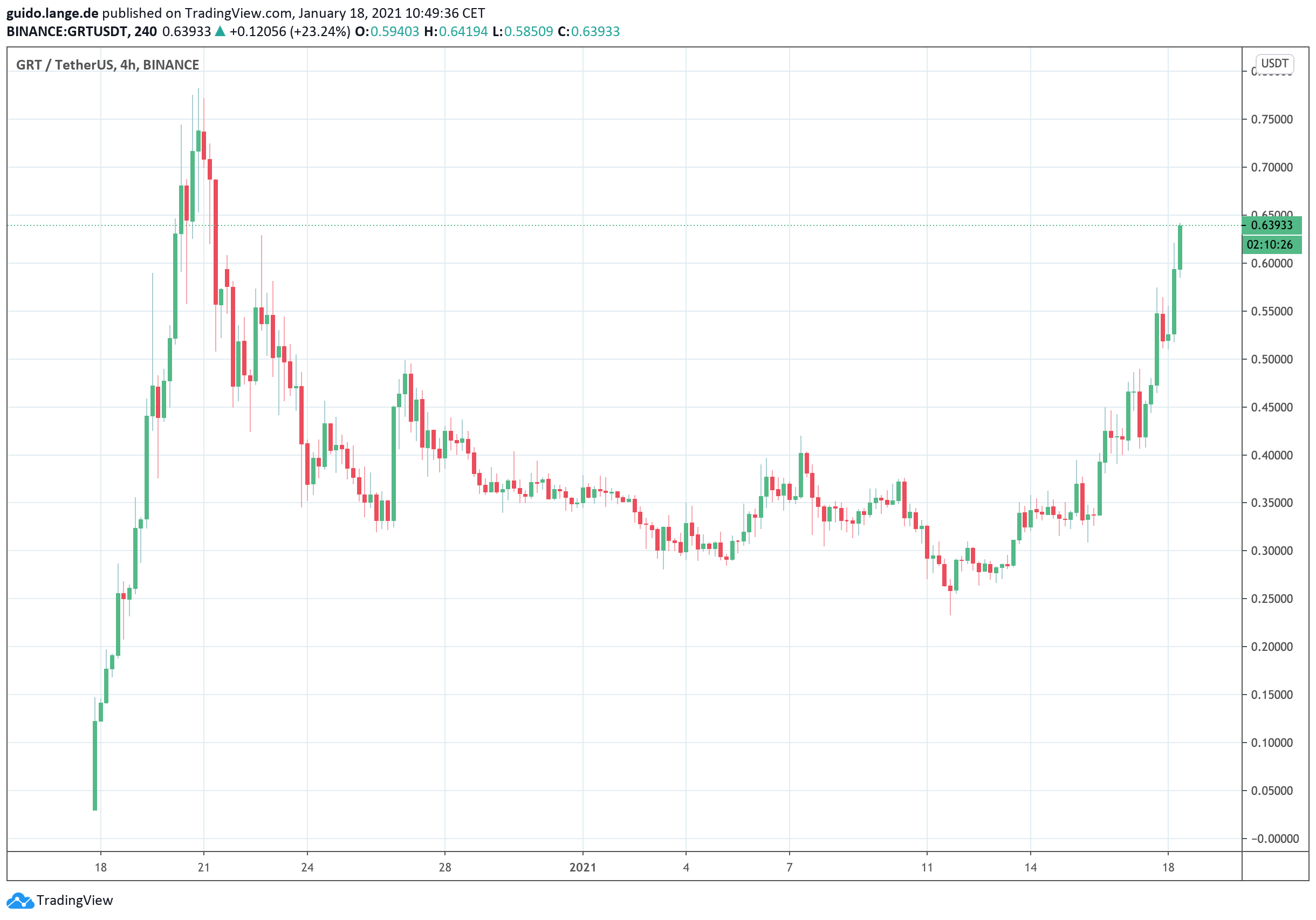 Conclusion: Graph Protocol and GRT with future potential?
Graph Protocol has generated quite little public attention outside the developer scene and DeFi, which has to do with the comparatively unwieldy technological approach. But Graph Protocol's list of supporters and users suggests that the project solves real-world problems and has no real competition there so far. 2020 has shown through Chainlink (LINK) how blockchain-ready data can be successfully monetized outside the crypto industry. Graph Protocol's difference lies in mining data from the blockchain, while Chainlink works primarily with external data.
Graph Protocol sees an ever-growing number of ideas coming to fruition through subgraphs. Thus, GRT has its justification and positive outlook. The generously endowed foundation behind Graph Protocol is intended to guarantee neutrality and aims to support and attract developers through GRT in the coming years. In short: Graph Protocol and GRT are not very "sexy" for non-specialists at first glance – but the concept is practically oriented. Especially if Ethereum succeeds in meeting the growing requirements in its ecosystem in the near future by switching to Proof-of-Stake, Graph Protocol (GRT) has a good chance of becoming indispensable.
---
Open a Binance Account here and save 10% on fees for a lifetime.