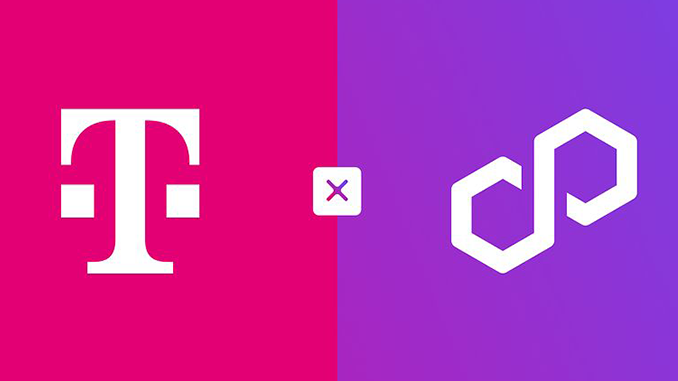 Deutsche Telekom becomes one of the 100 validators in the Polygon (MATIC) network. The company is thus continuing its commitment to blockchain technologies, which began in 2020 with Chainlink (LINK).
Unnoticed by many, Deutsche Telekom is morphing into one of the major players in the crypto industry. The latest success for subsidiary Deutsche Telekom MMS is to become one of the 100 validators in Polygon's network (MATIC), as announced with a press release. In this role, Deutsche Telekom contributes to the security, stability and decentralization in Polygon's ecosystem, it added.
Polygon is considered the leading Layer 2 solution for Ethereum (ETH) and MATIC has recently advanced to the TOP 10 most capitalized cryptocurrencies. More than 3 million transactions a day are handled by Polygon and a good $1 billion is deposited with MATIC in its Decentralized Finance division. The cooperation with Deutsche Telekom will pave the way for more lines of business, Chief Operating Officer Michael Blank is pleased to say on behalf of Polygon.
Deutsche Telekom first became involved in the crypto industry in the summer of 2020, when it also joined Chainlink (LINK) as a validator. The results there led to the green light for further expansion at Deutsche Telekom MMS. In the meantime, the company is also active as a network point and validator for FLOW, Polkadot (DOT) and several other cryptocurrencies. Deutsche Telekom earns revenue from fees and staking, while the crypto projects are happy about Deutsche's global network, which provides reliability and possibly also increases the speed.
Conclusion: Deutsche Telekom at Polygon – more than just an experiment
With MATIC, Polygon has become one of the projects in the crypto industry that actively seeks cooperation with large companies. In the U.S., Meta, Starbucks and Disney, among others, use services from Polygon. Deutsche Telekom as a validator is a further success here. On the other hand, the cooperation shows that Deutsche Telekom MMS continues to expand and that the deals seem to be paying off. At Hedera Hashgraph (HBAR), the blockchain project of large-scale industry, Deutsche Telekom has been on the board of directors for a good two years. This also demonstrates: Deutsche Telekom has long since stopped seeing the world of Bitcoin and Co. and the use of blockchain technologies as an experiment, but wants to be active in the growth sector.
---