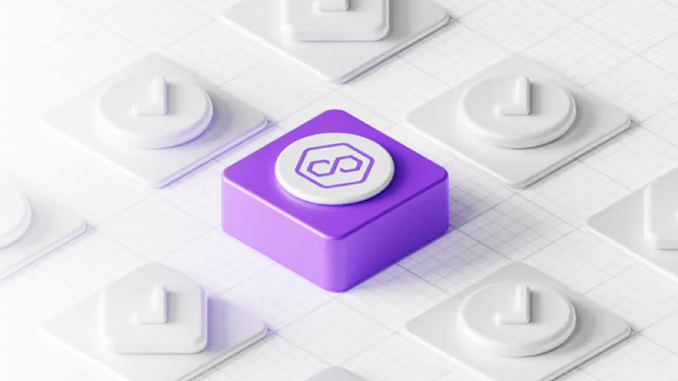 With a 52 percent increase since the beginning of the year, Polygon (MATIC) is one of the winners on the crypto market. The launch of zkEVM for Polygon planned for the 1st quarter should provide further impetus.
Polygon (MATIC) is on the road to success, the price curve turned up 52 percent since New Year's Eve and with a weekly gain of currently 18 percent, it can outperform positive trends on the overall market. The reason for Polygon's momentum is that the ecosystem has proven itself as a so-called Layer 2 solution for users. With MATIC as a payment method, Polygon has become the number one place to go to reduce transaction fees for DeFi projects, for example. A Polygon update from mid-January had recently provided minor technological improvements and helped to secure the upswing in MATIC's price curve.
Now, however, all eyes are already on the next update, which is already being tested under the name zkEVM. Behind zkEVM are the abbreviations for "zero-knowledge" and "Ethereum Virtual Machine". The EVM has become the standard for organizing smart contracts and "zero-knowledge" is an extension that simplifies validation. In a blog post, the Polygon team states that zkEVM is expected to push fees for individual transactions to under $0.04 and, in parallel, cut the average wait time for confirmations in half. zkEVM for Polygon was announced in the summer of 2022 and and is already deployed on the public testnet for trial runs. According to the blog post, zkEVM is now waiting for a green light from external reviewers and is sticking to a Q1 2023 launch date.
Experts see zkEVM as another piece of the puzzle that proves Polygon is a leading Layer 2 solution. Under the Polygon umbrella, various options will then be available on how to link to the Ethereum (ETH) ecosystem.
Conclusion: MATIC is revving up – will the Polygon rally continue?
Just over a year ago in December 2021, MATIC traded at its all-time high of 2.92 US dollars, which is still valid today. In this respect, the current price levels of Polygon around 1.15 U.S. dollars do not have to mean the end of the line by a long shot; the integration of zkEVM has the potential to help MATIC make further gains. Because MATIC remains without alternative as a means of payment for Polygon services and is therefore in demand. Incidentally, Binance also offers the possibility of depositing MATIC for staking and earning a good 7 percent annual interest.