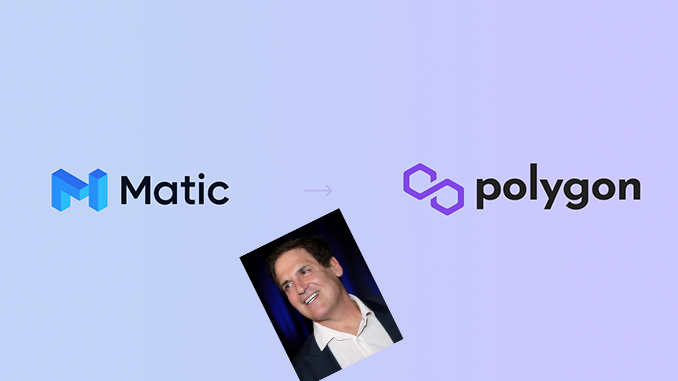 Polygon (MATIC) is pleased to have publicized support from Marc Cuban. The US billionaire is well known in the crypto scene as an activist and has now made an investment in Polygon public.
In February 2021, MATIC rebranded itself as Polygon and since then the price curve has been pointing significantly upwards. This is because the team from India behind Polygon has also associated a correction in terms of content with the rebranding. Instead of wanting to score points as a single sidechain for Ethereum (ETH), Polygon now relies on a solution that in principle creates an unlimited number of ETH-compatible chains, so-called Layers 2. The new concept has now also convinced Marc Cuban. The US American is known for his pointed assessments of Bitcoin and leading altcoins, most recently Cuban expressed some interest in Cardano (ADA).
However, Cuban's most recent investment ended up going to Polygon rather than Cardano. Polygon itself made this public via Twitter and welcomed Cuban as "one of the most distinguished and knowledgeable investors". They are happy that Polygon (MATIC) is now part of Cuban's portfolio. On his website, the U.S. billionaire now lists Polygon as "the first well-structured and easy-to-use platform to scale Ethereum and develop infrastructure." Cuban's commitment to Polygon caused MATIC to temporarily rise 27 percent in price – a testament to how many investors are almost blindly following Cuban's assessments.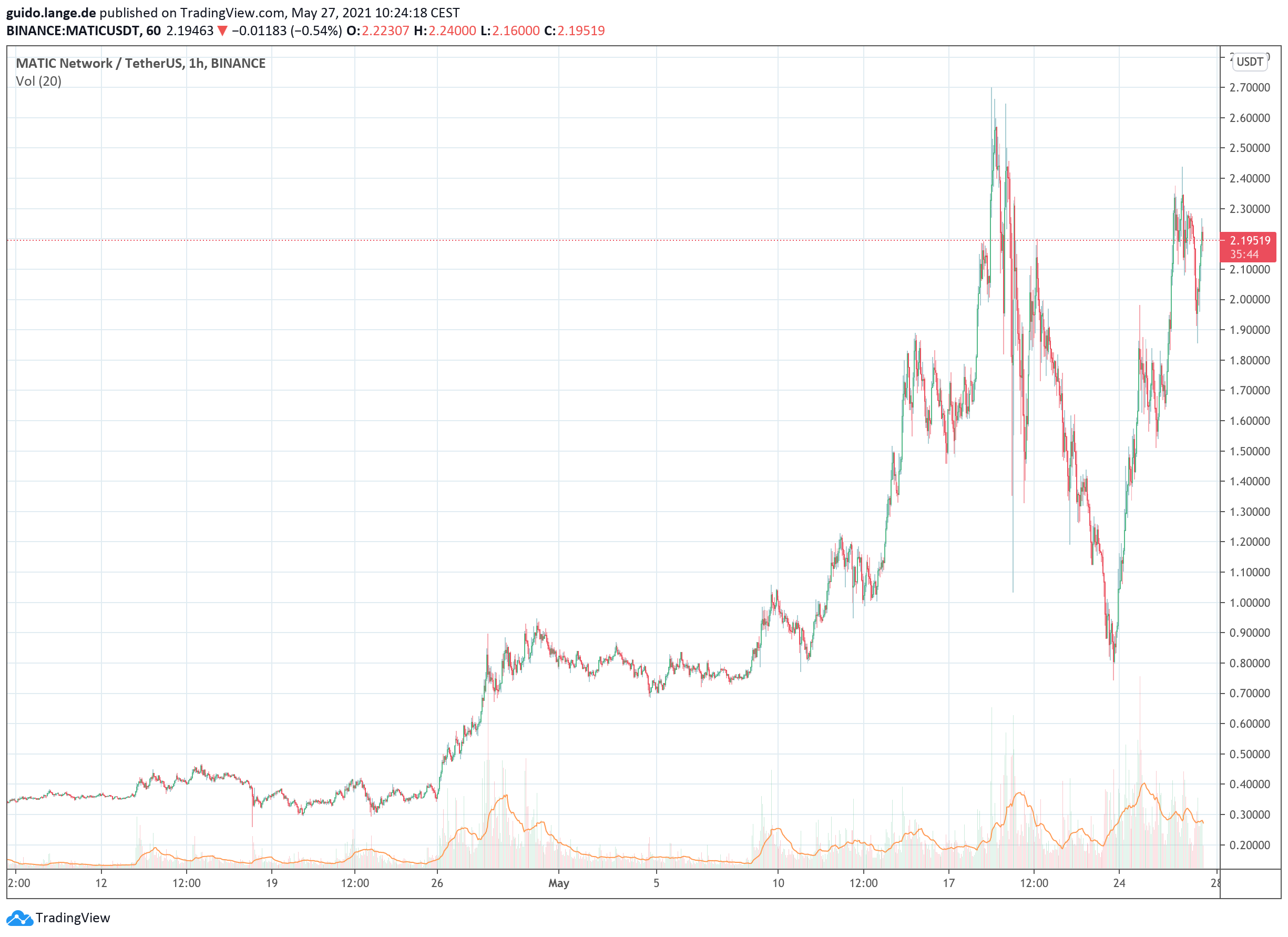 Previously, it was known that Cuban was betting 60 percent of his cryptocurrency investments on Bitcoin (BTC) and 30 percent on Ethereum. The rest is said to be split among various altcoins, including Dogecoin (DOGE). DOGE is more than just fun for Cuban. At the Dallas Mavericks basketball club, which Cuban owns, DOGE is accepted as payment, and Cuban also repeatedly joins the celebrity army for Dogecoin led by Tesla CEO Elon Musk via Twitter. Cuban also apparently already has concrete plans for Polygon.
That's because this year Cuban founded the Lazy.com platform, which aims to make it extremely easy to showcase and sell creative NFTs in the online gallery. This business is based on Ethereum and with Polygon, it could benefit from lower transaction fees and ease of use.
Bottom Line: Polygon (MATIC) is on the rise.
Among crypto exchanges, Polygon continues to go by the acronym MATIC, so don't let that confuse you. In recent months, Polygon collaborations have been announced with leading DeFi projects such as AAVE and SushiSwap (SUSHI). With Cuban as an investor, Polygon's move toward the trending topic of NFTs could pick up steam. With a current market cap of around $13 billion, MATIC has already moved up to 15th place among the major cryptocurrencies. If Cuban and the team at Polygon have their way, the prestigious TOP 10 of the most capitalized altcoins should be the next target.
---
You can buy Matic on Binance. Open a Binance Account here and save 10% on fees for a lifetime.