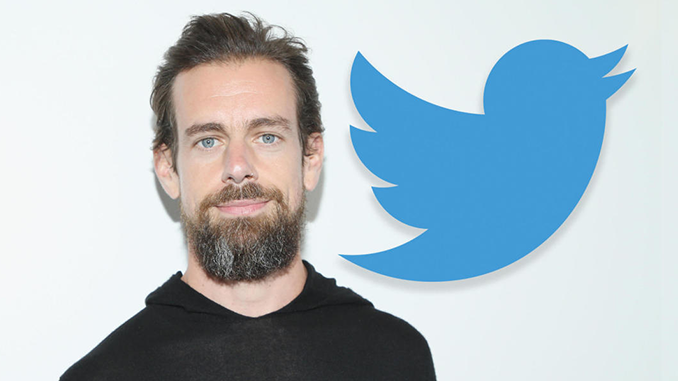 Twitter is not only for the crypto scene a crucial news and discussion channel. Now a hedge fund has invested there on a grand scale and wants to replace Twitter CEO Jack Dorsey first and foremost. The reason: Dorsey's lifestyle is detrimental to the price development of Twitter shares.
At Twitter, CEO Jack Dorsey is under fire: After Elliott Management's entry into Twitter with probably more than 1 billion US dollars, the unconventional Twitter boss is to be divested through the voting rights acquired. This is reported by the business magazine Forbes. For Elliott Management, founder Paul Singer says that Jack Dorsey does not pay enough attention to his role as CEO at Twitter and that the price development of the Twitter stock therefore leaves much to be desired. The fact is: Dorsey is not only CEO of Twitter, but also of the FinTech company Square. None of this stopped him from announcing, for example, that he would be moving to Africa for six months to take a closer look at the future of Bitcoin (BTC) in particular.
Is Twitter really undervalued on the stock markets?
Dorsey returned to Twitter as CEO in July 2015. He was able to lead the short news service into the black, but Twitter's share price is still below the level it was at before Dorsey's return. In an open letter, an investor calculates With July 2015 as the start date and December 2019 as the end date, the following picture emerges for leading Internet companies measured by share price:
Twitter: -15 percent
Google: +153 percent
Facebook: +129 percent
Leading stock indices also rose during the period. In this respect, the bare figures clearly speak against Dorsey, who as CEO must also be measured by the price development of Twitter. Although Elliott Management does not (yet) seem to hold a majority on Twitter, investors are interested in results and not in CEOs' adventures in Africa. Therefore, it seems quite possible that Singer and Elliott Management will find enough supporters and push through the personnel decision.
On the other hand, with Twitter and Square, Jack Dorsey has founded and floated two largely successful companies. This made him a multi-billionaire and a legend for entrepreneurs. In the current difficult situation, Tesla boss Elon Musk, for example, jumps in and tweets to him in public. "Just wanted to let you know that I am supporting Jack as CEO on Twitter. He has a good heart". The Twitter staff also tweeted a lot about their previous boss.
Just want say that I support @Jack as Twitter CEO. He has a good ❤️.

— Elon Musk (@elonmusk) March 3, 2020
Invest in Twitter stocks now?
Paul Singer's announcement alone, to saw at the chair of Dorsey, did not yet move the price of the Twitter stock relevantly. If words and deeds follow words, the share price could catch up strongly with the other Silicon Valley players. For one thing is clear – even without Twitter fan US President Donald Trump: Modern society would be hard to imagine without Twitter, and in its niche for the Western world it has gained a probably unassailable lead in importance. It is important to monetise this and Dorsey is not succeeding efficiently in doing so. We have recently reported on the differences in investor behaviour between major investors such as Elliott Management and private investors. Accordingly, now would be a good time to buy Twitter shares and thus follow the example of the big players. At least if Dorsey's days on Twitter are indeed numbered.