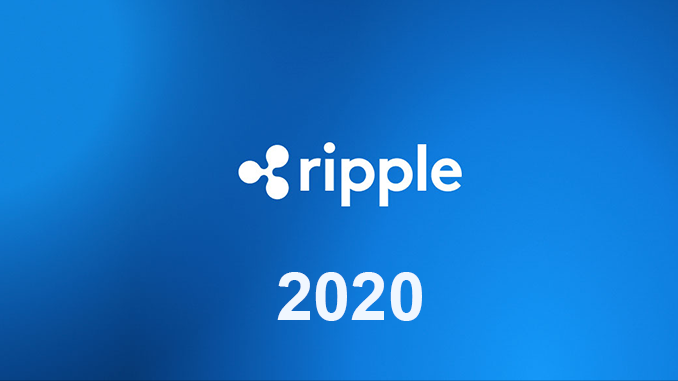 Ripple (XRP) almost automatically secures investor interest as the third largest cryptocurrency in the world by market capitalization. The 2020 crypto year held highs and lows for XRP.
Those who take the price curve alone as an indicator of success or failure for Ripple (XRP) come to the conclusion: 2020 was a good year for XRP; on January 1, the altcoin was still trading at just under US$0.20 and stood at around US$0.50 shortly before Christmas.
But the price of XRP, which has risen by more than 100 percent, could turn out to be a flash in the pan in 2021. This is because Ripple is struggling with old familiar problems that could not be hidden in 2020 and have not yet been solved. Let's look at the details.
Ripple can't establish XRP as a bridge currency
Ripple's original concept was to revolutionize international payments through XRP. However, while some banks and financial service providers are definitely using Ripple's technology, they want nothing to do with XRP. Ripple again paid millions in 2020 for individual financial industry players to use XRP in the first place.
After all, 20 percent of all XRP transactions would serve the purpose of a bridge currency, Ripple reported in August 2020. But just days earlier, Ripple CEO Brad Garlinghouse announced a new direction for XRP and wants to bring XRP to retail customers.
Meanwhile, Ripple's entry into MoneyGram 2020 is proving to be an expensive proposition. Again, the proof of XRP as a bridge currency only succeeds with millions in subsidies from Ripple. In short, Ripple knows that the concept needs to be readjusted for use cases of XRP, but does not yet have a convincing idea for how to do so.
Ripple, XRP and the Judiciary
For quite some time, the crypto scene has been aware of the risks of unresolved legal issues with Ripple and XRP. In 2020, various class action lawsuits were launched in the USA by investors who feel that Ripple misinformed them about XRP. They argue in unison: XRP is a security token according to US law and Ripple has deliberately concealed this.
Shortly before Christmas, it leaked out that the U.S. Securities and Exchange Commission (SEC) now also wants to have finally clarified whether everything happened legally with XRP. There is a threat of compensation payments, fines and a damaged image for Ripple. The uncertain legal situation may also have been the reason why PayPal left XRP out of its new offering for simple crypto trading despite its size.
Meanwhile, Ripple itself called the judiciary and is asking YouTube to take more vigorous action against XRP fraud attempts. But in the grand scheme of things, Ripple clearly has more to fear from the U.S. judiciary than to rely on for support.
Glimmer of hope DeFi for XRP
Not wanting to be a scam, on the other hand, are Flare and Spark, who are targeting XRP's liquidity as the DeFi project. The basic idea is simple: DeFi as a trending topic in crypto year 2020 plays mainly in the ecosystem of Ethereum (ETH) and already moves billions there every day. Flare wants to score as a platform where the credit transactions typical of DeFi revolve around XRP.
To boost the project, Flare offered a spectacular airdrop for its native token Spark (FLR). The promise that for every XRP there would also be an FLR for free boosted Ripple's share price in late November.
But it also turned out: Spark and Flare are not yet ready for launch and do not plan to launch until Q1 2021 at the earliest. Success is by no means guaranteed, and patience is needed – but XRP draws hope from this external approach to putting its more than $20 billion market cap to good use in the DeFi division.
Ripple IPO?
In early 2020, CEO Garlinghouse was still thinking aloud about an IPO of Ripple. Now Coinbase appears to be the first major U.S. company to beat him to the punch with an IPO.
But in view of Ripple's serious legal problems with XRP, a timely IPO seems presumptuous anyway. On the contrary, Garlinghouse is now talking about moving Ripple's headquarters out of the US.
Price manipulation with XRP?
An eternal topic remained in 2020 with Ripple also the behavior of co-founder Jed McCaleb. The latter still owns billions of XRP and sells them with regularity according to rules set out in a separation agreement. In normal times, these sales tend not to have the potential to noticeably affect the price of XRP.
But during the price spikes in November and December, McCaleb's dumping of XRP reached new highs. Similar questions are raised by a new buyback program of XRP by Ripple.
On crypto exchanges such as Binance and BitMEX, Ripple futures, speculative financial instruments, debuted in 2020. Rumors of insider trading or intentionally influenced prices weigh on XRP.
Outlook 2021 for Ripple
It's going to be stormy 2021 for XRP – that seems certain, where litigation risks are piling up for Ripple. Insiders already doubt whether CEO Garlinghouse is still the right helmsman to lead Ripple through the storm. After all, his announcements regarding the search for meaning for XRP largely fizzled out without results in practice.
The most important impetus in 2020 for XRP came from outside through Spark and Flare. With DeFi as a field of application for XRP, the altcoin could make a sustainable comeback in terms of price. But DeFi also needs trust – and Flare and Spark cannot yet demonstrate that as new projects, and trust is increasingly crumbling for XRP. If things go badly for Ripple and XRP, the storm will turn into steady rain. The optimistic forecast sees litigation settling for Ripple in 2021 and new, value-added use cases for XRP.
---