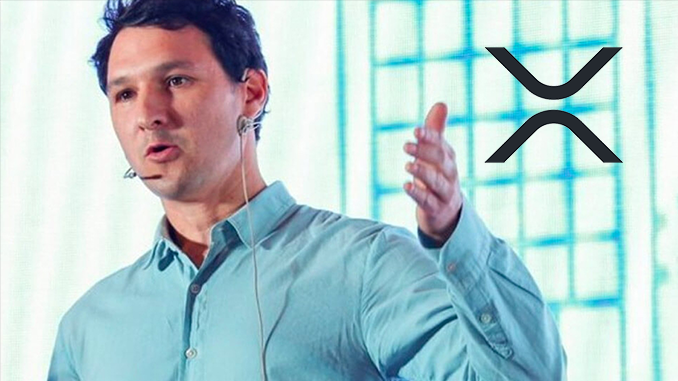 While Ripple is in the SEC's sights, co-founder Jed McCaleb continues his massive sales of XRP. Last week alone, he raised around $70 million by dumping XRP.
When Ripple and Jed McCaleb are mentioned in the same breath, it worries some investors. After all, the one-time co-founder of Ripple had secured 9 billion XRP when he left and the right to sell it under clearly defined rules. When the lawsuit by the U.S. Securities and Exchange Commission against Ripple became known shortly before Christmas, Jed McCaleb took a break from selling his XRP. However, he has been putting massive amounts of XRP back on the market since mid-January. These sales have the potential to hurt the price of XRP, it is often rumored. Let's take a look at what is currently going on with Jed McCaleb's activities in terms of XRP and the price curve.
XRP and McCaleb – can the ex-chief influence the price?
It is known that McCaleb's sales of XRP are allowed to account for up to 1.5 percent of the total expected trading volume on a daily basis, and the relevant number of XRP for this is defined on a weekly basis. It is also known that McCaleb often triggers his XRP sales via a wallet named "Tacostand", whose balance and actions can be publicly observed for instance here. Thus, last week's picture shows 140 million XRP flowing out of the wallet, likely bringing in around $70 million. The new week shows a further increase in XRP sales by McCaleb in regular tranches, probably based on the updated cap.
The price curve of XRP then serves as a comparison: a clear relation of spikes there to the times of McCaleb's actions cannot be read out. XRP is holding on quite well to prices around $0.50 in the face of the threat from the SEC and the delisting from US crypto exchanges, and has even been in a slight uptrend since mid-January. Thus, it can probably be stated: McCaleb's protestations that he does not want to harm Ripple and XRP may be believed. The well-balanced separation rules between Ripple and McCaleb are effective even in times of crisis.
Conclusion: McCaleb has not threatened Ripple and XRP with any harm so far
Jed McCaleb has been sitting in an executive chair at Stellar (XLM) for a long time and avoids making statements about Ripple and XRP. Even the SEC has not mentioned him by name in connection with its billion-dollar lawsuit. An influence of McCaleb on the price curve of XRP cannot be proven and also seems unlikely. So, of course, it can still be critically questioned whether it is fair which tens of millions of US dollars McCaleb keeps raking in through his XRP. But at least he seems to be playing by the rules and pragmatists therefore prefer to focus on when McCaleb's XRP reserves are liquidated. Since XRP is currently seeing high trading volumes and McCaleb is thus also allowed to dispose of more XRP, it may not take that long.
---
Best place to buy Bitcoin and XRP: