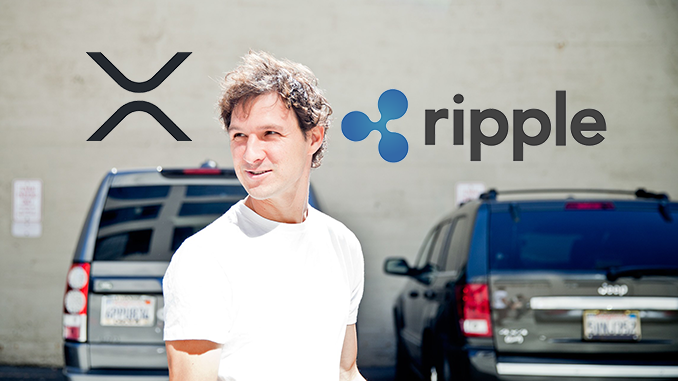 At Ripple, the sale of millions of XRP by co-founder Jed McCaleb is once again causing frowning. In April, McCaleb brought a good 54 million XRP worth around 11.7 million US dollars onto the market. Does this behavior affect the price of XRP?
Ripple has just proudly announced that it has radically reduced its XRP sales program and optimistic investors are hoping that this will support XRP's price. But at the same time, analysts are turning their attention to Jed McCaleb, who once co-founded Ripple and left the company in 2013. McCaleb sold an average of around 1.8 million XRP per day in April 2020, which for the month as a whole means 54.2 million XRP for almost 12 million US dollars, the experts have proven. So the discussion flares up like already in February whether Jed McCaleb has in mind to harm Ripple and XRP by his sales strategy.
Background on McCaleb and its XRP Reserves
Jed McCaleb now sits on the board of Stellar (XLM) and thus shapes a project that is in indirect competition with Ripple. He himself has declared that he does not want Ripple to do any harm. Therefore he brings XRP in smaller, regular packages for sale. He is said to have originally been allotted 9 billion XRP and thus 9 percent of all XRP that was mined. Of these XRP, McCaleb is said to still hold about half, that is 4.5 billion.
If one compares McCaleb's XRP sales with those of Ripple itself recently, it is clear that McCaleb moved up to ten times higher volumes in April alone. On the other hand, a chart published on Twitter by XRP expert Leonidas Hadjiloizou shows very clearly: In relation to the total market for XRP, McCaleb's activities are not very significant and account for at most 1 percent of the daily XRP trade worldwide. According to these data, McCaleb's strategy has at best very little influence on the price of Ripple's crypto currency.
Officially, the details from the divorce agreement between Ripple and McCaleb are subject to secrecy. But neither side denies recurring reports that McCaleb has agreed to sell no more than 1.5 percent of the total daily XRP per day after February 2020. The data now collected for April corresponds to such a passage. This would also mean that McCaleb will continue to sell XRP well into the second half of this decade before its reserves are fully realized.
Conclusion: XRP and McCaleb – Less Dramatic Than Often Thought
There is no solid evidence that Jed McCaleb is using his reserves to steer XRP's course noticeably in one direction or the other. On the contrary, he seems to be following the rules of the game, which were negotiated to rule out market manipulation by him. However, there is probably only a guarantee that McCaleb will maintain this price on the contract paper. If he should ever lose interest and respect for XRP and throw his assets into the market in a concentrated form, this would damage the price and possible contract penalties would then be an issue for the future. In this respect one can well understand the investors who continue to look suspiciously at McCaleb and wish that this XRP whale disappears from the market.
However, this should not distract from the central problem at Ripple: While CEO Brad Garlinghouse is already flirting with an IPO, the price of XRP is bobbing far from previous highs to currently around 0.21 US dollars. According to many observers, the main reason for the decline in value of XRP is that the concept of XRP as a bridge currency for international financial transactions is not being implemented in practice.
---
Best place to buy XRP: