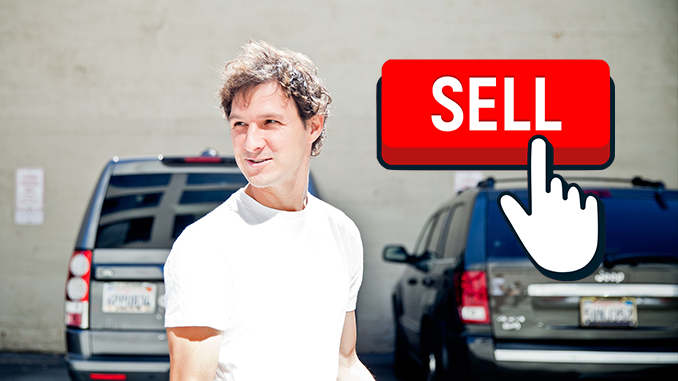 At Ripple, the large-scale XRP sales of co-founder Jed McCaleb are once again a stock market topic. According to current information, McCaleb had paused 25 days with his XRP trades, but is now again bringing massive XRP to the market. The price of XRP is unimpressed.
Ripple and XRP are in a critical situation in the eyes of many crypto experts, as the U.S. Securities and Exchange Commission (SEC) filed a billion-dollar lawsuit shortly before Christmas. Due to related uncertainties, leading crypto exchanges in the US have already delisted XRP. But the price of XRP was able to hold up comparatively well at just under $0.30. Now it is once again Ripple co-founder Jed McCaleb who is causing unrest among investors.
Because crypto analyst Leonidas Hadjiloizou points out via Twitter that McCaleb is again selling large quantities of XRP, such as 28.6 million XRP worth just under 9 million US dollars in just one day. In volume, McCaleb is thus again close to the record level of early December. According to Hadjiloizou, McCaleb had paused selling for 25 days and it was actually impossible to tell why McCaleb did so. In the past, McCaleb had at times suspended XRP sales to facilitate sales to charities he supported. Now it is also possible that McCaleb waited for legal advice to avoid being dragged into the dispute between Ripple and the SEC.
Anxiety and hope for XRP
What is clear is that McCaleb is currently looking for trading platforms outside the U.S. to sell his XRP. McCaleb was one of the co-founders of Ripple, but left back in 2012. In the process, he secured access to nearly 10 milliads of XRP, but he is only allowed to sell them according to strictly defined rules so as not to unduly influence the price. McCaleb is still said to hold a good 3 billion XRP. For 2020, one analysis estimates that McCaleb sold about 1.2 billion XRP and took in a good $400 million. Whether and if so how much these deals by McCaleb actually put pressure on the price of XRP is debatable.
At least currently, the price curve of XRP does not show any abnormalities that could be clearly attributed to McCaleb. Thus, some people are quietly optimistic that Ripple and XRP will survive the SEC crisis with a black eye. Others, however, continue to see XRP facing extinction. We last summarized here why we tend to negative scenarios in the outlook for XRP.
---
Best place to buy Bitcoin: