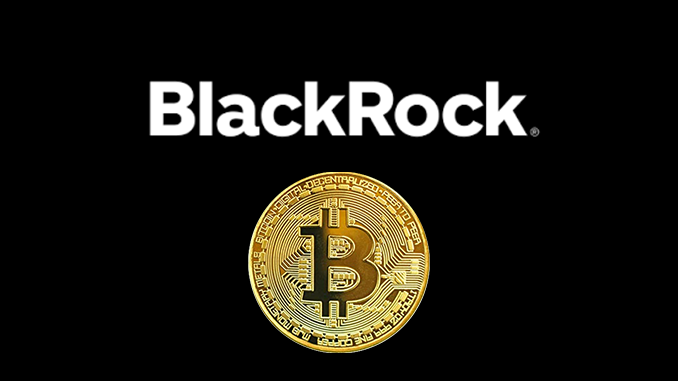 The world's largest asset manager BlackRock apparently wants to invest in Bitcoin (BTC) in the future. The U.S. Securities and Exchange Commission (SEC) has received two applications from BlackRock to invest in regulated Bitcoin futures. The move could be seen as another indication of Bitcoin as an asset class in its own right.
Around $8.7 trillion (sic!) in assets are managed by BlackRock on behalf of private and institutional clients, making it the global industry leader. Until now, however, BlackRock had only commented on Bitcoin (BTC) as an investment opportunity, while recently speaking quite positively of "digital gold". Now, two filings here and here with the U.S. Securities and Exchange Commission (SEC) indicate that BlackRock wants to abandon its spectator position on Bitcoin and actively invest in BTC. "Certain funds" could include futures based on Bitcoin in the future, the filings say.
BlackRock points out in the letters potential risks caused by a lack of liquidity for Bitcoin futures. BlackRock emphasizes that it would only consider Bitcoin futures that are traded on regulated exchanges. For the U.S., these are the Chicago and New York exchanges, for example. Details on what volumes BlackRock's plans include are not yet known.
Will BlackRock soon drive the price of Bitcoin?
The crypto market has seen an increasing number of large companies like MicroStrategy and asset managers like Greyscale in recent months, which have discovered Bitcoin as a store of value with profit opportunities. As they began buying up Bitcoin for large sums, an upward trend in BTC's price curve began in the fall of 2020, leading to new all-time highs well above the previous $20,000. Market news suggests that by now virtually all freshly mined Bitcoin is being absorbed by the new whales, and under certain circumstances the daily supply of Bitcoin can no longer meet demand.
Thus, one does not have to be a prophet to know: BlackRock could easily get into Bitcoin in such a big way that the price curve drives up again. Moreover, BlackRock's considerations are an indication that customers there are increasingly asking for investment opportunities in Bitcoin. All in all, it becomes clear once again how Bitcoin is establishing itself as its own asset class, which is also accepted by the traditional financial world. With BlackRock behind it, forecasts for Bitcoin may prove to be true, which still consider the next upward price jumps to be likely in 2021.
---
Best place to buy Bitcoin: