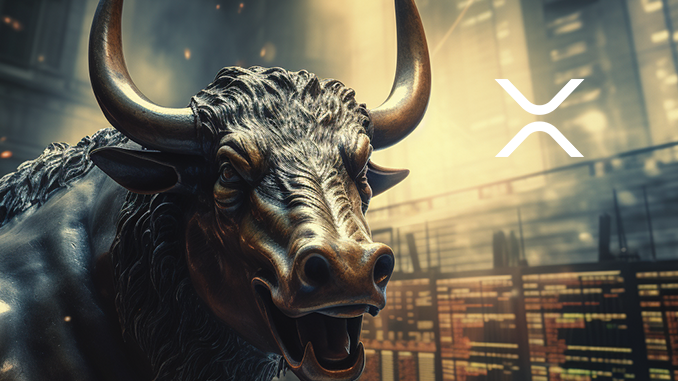 In recent days, increased large transactions with XRP were observed, partly with the participation of Ripple. Gewertet this as a reaction to the Grayscale court victory against the SEC in the matter of Bitcoin ETFs.
Ripple (XRP) has also received price tailwinds from its court victory in the case with the U.S. Securities and Exchange Commission (SEC) in July. This week, it was asset manager Grayscale which handed the SEC a stinging legal defeat on the issue of Bitcoin ETFs and triggered positive momentum on the overall crypto market. In this situation, data services such as WhaleAlert are again seeing an increase in notifications of unusually large transactions with XRP.
On August 30 alone, for example, almost 500 million XRP were moved in large transactions and of these, around 59 million came from wallets attributed to Ripple. Rumors are already making the rounds again that Ripple is hurting the price curve of XRP by selling off. But a look at the same does not confirm this and also under other aspects the thesis lags. Because 59 million XRP worth the equivalent of about $30 million are on a normal trading day only a very small piece of the total volume of about $1.1 billion trading turnover with Ripple's cryptocurrency.
Ripple has reserves of about 42 billion XRP, of which the company is allowed to sell a maximum of 1 billion per month to self-finance. But Ripple has not exhausted this limit for years. In turn, a single transaction of 424 million XRP on Wednesday cannot be attributed to Ripple and appears to have been a deal between two anonymous large investors (Whales).
Observers are seeing some fresh optimism in the crypto markets at the moment. First Ripple, then Grayscale – the SEC, which used to seem so invincible, has taken impact hits. Under chief Gary Gensler, the SEC has begun to bring one lawsuit after another against cryptocurrencies and exchanges. In the U.S., the case against Coinbase is being watched with particular attention because, after all, the crypto exchange itself is an SEC-approved exchange. Coinbase is pushing for a quick ruling in the proceedings with the SEC. A third defeat of the SEC in large-scale litigation within a few months could noticeably improve the mood on the crypto markets.
Conclusion: Ripple and XRP, Grayscale, Coinbase – SEC in trouble.
The recurring rumors about XRP sell-offs from Ripple are simply not true, the data speaks a clearly different picture. But it seems that representatives of the crypto industry like Ripple, Grayscale or Coinbase are right with their tactics to challenge decisions of the SEC in court.
---