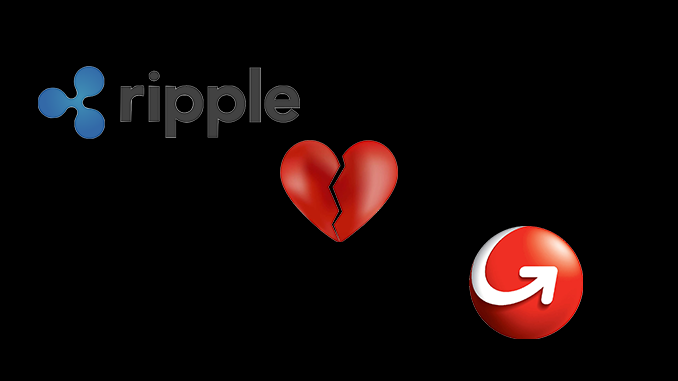 For Ripple, MoneyGram had been a reference customer for the use of XRP in a partnership since summer 2019. Now, Ripple and MoneyGram are parting ways amid the SEC's lawsuit over XRP.
When Ripple entered into an official partnership with the financial services provider MoneyGram in June 2019 and also invested $50 million in the process, hopes were high: MoneyGram, with its international core business of cross-border money transfers, was to demonstrate that it was possible to score points in this business through the use of Ripple's cryptocurrency XRP. Faster and cheaper transfers were supposed to be made through XRP at MoneyGram. Now Ripple and MoneyGram are going their separate ways again. In a press release, it briefly says that the decision was made by mutual agreement. Already in February 2021, MoneyGram had stopped the use of XRP completely, referring to the ongoing legal dispute between Ripple and the U.S. Securities and Exchange Commission (SEC) as justification.
The SEC wants to prove that XRP was sold by Ripple under false pretenses. The SEC classifies XRP as securities and believes that therefore investors were not adequately informed about XRP and that there was no authorization. Ripple rejects the allegations, but is losing support. XRP was delisted from major crypto exchanges in the U.S. and now MoneyGram is dropping as well. MoneyGram did not separately comment on the announcement about the end of its partnership with Ripple. What will happen to Ripple's block of shares in MoneyGram initially remained open. Both sides plan to revisit their relationship in the future, according to vague reports.
Is XRP becoming the end game for Ripple?
The SEC has cited at least $1.3 billion as the amount of damages for the unauthorized sale of XRP. Even if Ripple could raise such an amount – XRP would then probably be a thing of the past. Thus, Ripple's hopes for survival cling to winning in the case against the SEC or at least finding a workable compromise. The case is yet to be heard on the merits.
Meanwhile, XRP is holding at levels just under $0.50. Whether XRP as always thought at MoneyGram played an important role at all is unclear. After all, MoneyGram most recently reported that it already handles 30 percent of its transfers digitally (P2P), and apparently does so without any problems without XRP. Thus, XRP not only becomes a burden for Rippele, but also loses its claim to have its main purpose as a bridge currency in the financial industry.
---
Best place to buy Bitcoin and XRP: