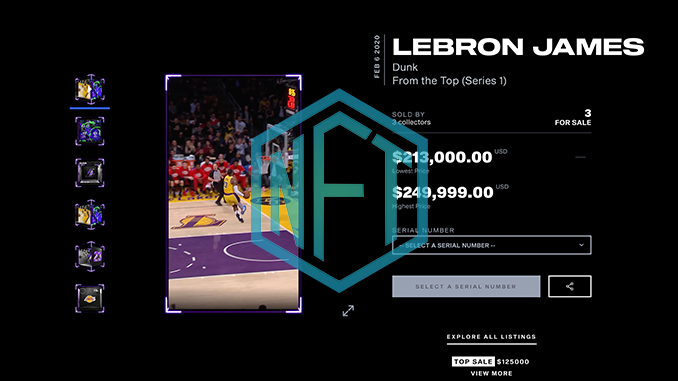 Non-fungible tokens (NFTs) play a special role in the crypto industry as tokens that cannot be destroyed or copied. Their growing use in gaming and in the art scene make NFTs a trendy topic.
Bitcoin and Co. as digital currencies are in themselves a standardized trading instrument; each token has a certain value and can thus be exchanged for other coins in monetary terms or used for payment transactions. Non-fungible tokens (NFT), on the other hand, are each unique, one-of-a-kind. An NFT can neither be destroyed nor copied, nor can it be divided into parts of itself. Non-fungible tokens were invented in the mid-2010s, and CryptoPunks is considered the first large-scale project with NFTs. Here, in 2017, artists and developers from the U.S. had used Ethereum's blockchain (ETH) to store 10,000 customized pixel portraits in it. Anyone who had an ETH wallet could claim a CryptoPunk. However, what was intended as a gimmick and technological proof of concept quickly turned into a thriving market. The 10,000 CryproPunks in circulation have become a status symbol and there is brisk trade in them. As of this February, CryptoPunk 6965 marks the most expensive sold representative of its kind to date, with a retail price of 800 Ethereum (the equivalent of about $2 million).
Also launching in 2017 is CryptoKitties, a blockchain game that is all about digital kittens. These are also designed as NFTs and CryptoKittie Dragon, for example, changed hands for 600 Ethereum. Ethereum is often the trading currency for non-fungible tokens because the ecosystem there has two standards, ERC-721 and ERC-1155, which make it very easy to create NFTs. Whether at Decentraland or collectible cards for the NBA, the number of projects with NFTs at their core is growing rapidly. Actor William Shatner (Captain Kirk) has sold 90,000 unique photos of himself as NFTs, and in the racing game F1 Delta Time, people trade cars and parts of race tracks. Here, owners of virtual racing kilometers can even charge fees for using the track.
If you think it's strange to spend large sums of money on individual virtual items, remember that there has always been a passion for collecting, even in bizarre fields, and the value of a collectible is measured by the willingness of like-minded people to buy it. The NonFungible data service comes to a total of more than 5 million traded NFTS, which achieve average prices of a good 70 U.S. dollars and together are worth almost 400 million U.S. dollars.
Conclusion: Non-fungible tokens with good prospects
The principle of NFTs is in active demand, which is why many major altcoins are now making efforts to enable non-fungible tokens in their ecosystems. In addition to Ethereum, NFTs exist for example in Tron (TRX), EOS, NEO and recently in Cardano (ADA). Non-fungible tokens are also expected to arrive on IOTA with technological upgrades. The cult status of CyberPunks is considered set, but which other NFTs will gather a community and thus a marketplace around them in the medium and long term is difficult to predict. In the art scene, NFTs are making a name for themselves, which has already made it to the major auction houses. The latest craze: historical tweets are auctioned off as NFTs and fetch millions in U.S. dollars.
---
Best place to buy Bitcoin and Ethereum: