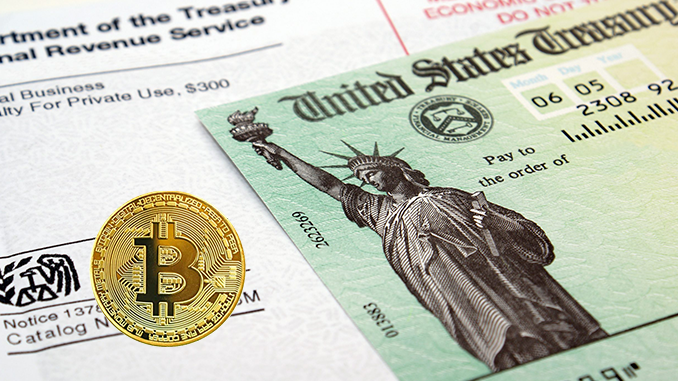 New U.S. President Biden pushes through emergency financial aid of around $2 trillion to alleviate economic consequences of Corona. Bitcoin as an inflation hedge could benefit.
1,400 U.S. dollars will be allocated to many U.S. citizens by government check in the coming weeks, tax-free. For the second time since the outbreak of the Corona pandemic, the U.S. leadership is attempting to at least partially compensate for financial shortfalls during the crisis through such direct financial assistance to citizens. Already during the first round of so-called "stimulus checks" in April 2020, it was noticed that quite a few recipients invested the cash gift directly in Bitcoin (BTC). Is the scenario repeating itself?
Bitcoin has played to its strengths in recent months. The U.S. Federal Reserve as well as the European Central Bank (ECB) see themselves forced to pump money into the economic circuits at historically unprecedented levels in order to avoid recession. The inflation risks that automatically arise in the process seemed less dangerous to the monetary guardians than a collapse in economic output caused by Corona. Consequently, smart investors are looking for ways to invest their capital in a way that keeps the inflation problem out of the picture. Real estate, securities, gold and art are vouched for as such asset classes, and since 2020 Bitcoin has been mentioned in the same breath. This is because the mother of all cryptocurrencies has a set limit of 21 million Bitcoin to rule out inflation. Anyone in the U.S. who invested their first aid check completely in Bitcoin in the spring of 2020 can currently look forward to more than 650 percent growth in value.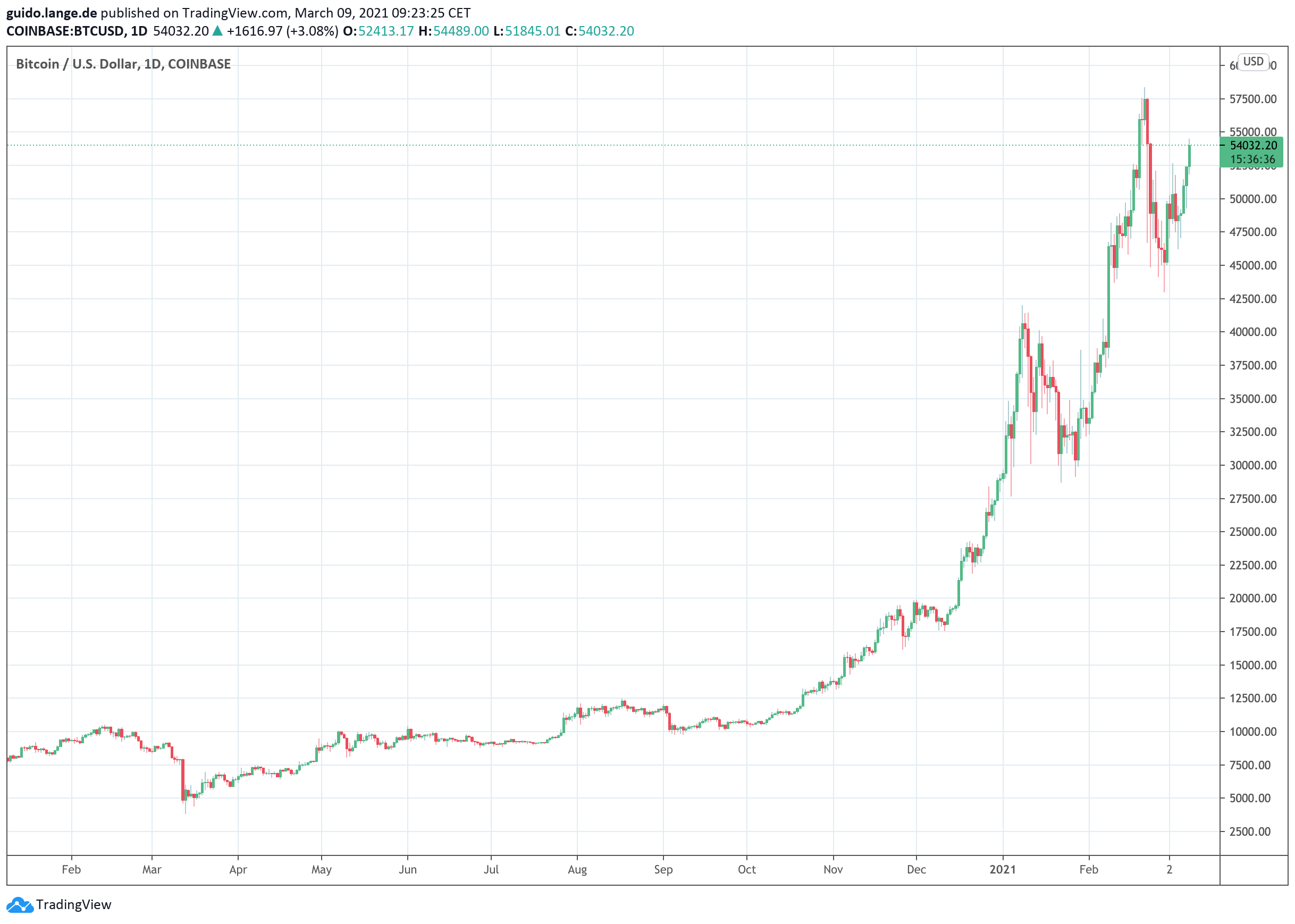 Transfers of billions in the direction of Bitcoin
In surveys, around 50 percent of millennials say they will not use their now expected new aid money for daily expenses, but rather invest it. They still seem to prefer stocks, but a portion will predictably flow into bitcoin and leading altcoins as well. Increases in value such as those caused by the price jumps in BTC are typically smaller in equities. But analysts also point out that large pension funds and insurance funds are increasingly squeezed by zero interest rates and inflation risk. They are also having to look for alternative investment options and are coming across Bitcoin. And this phenomenon is not limited to the US, but has long since migrated to Europe and China.
It is therefore hardly surprising that Bitcoin is currently trading at well over 50,000 US dollars and is preparing to set its sights on new highs. After all, Bitcoin, the "digital gold," is increasingly becoming an inflation-proof haven, and major companies such as MicroStrategy, Square, and Tesla have already incorporated BTC into their financial strategies. Willingness to buy Bitcoin from private and institutional investors meets a limited number of BTC for sale at all. In this respect, influences on Bitcoin's price curve from the second Corona aid package in the USA, which is worth a total of around two trillion, are absolutely conceivable.
---
Best place to buy Bitcoin: