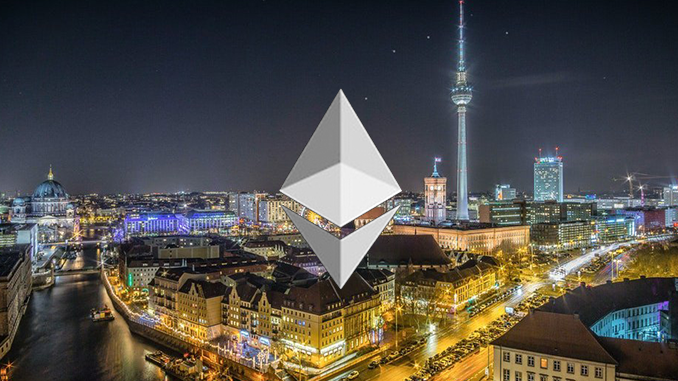 Ethereum (ETH) is expected to see a major upgrade christened Berlin hit the mainnet on April 14. What does this mean for investors?
Ethereum (ETH) is asserting itself as the second most important cryptocurrency after Bitcoin (BTC), benefiting from its importance as the linchpin of the growing DeFi division. The basis for Ethereum's multi-faceted ecosystem is its own blockchain. This is now to undergo a technological upgrade called Berlin on April 14, writes the Ethereum Foundation in a blog post. Accordingly, Berlin is the first major upgrade on Ethereum since Istanbul from the end of 2019. Prior to the release of Istanbul, there had been concerns that network participants would not complete their tasks in time for the upgrade.
As a result, the Ethereum Foundation is now providing a detailed timeline. The blog post lists the dates for testnets for those interested in technology and especially node operators, as well as the software versions needed in the future to integrate Berlin for Ethereum. However, for investors, these actions should be taken care of by crypto exchanges and wallet providers in the background. Predictably, ETH trading will be temporarily suspended on April 14 around the activation of Berlin.
Because it is also clear that major upgrades in blockchains like Ethereum's always carry the risk that an error has crept in despite years of preparation. The Constantinople upgrade on Ethereum, for example, was stopped at the last minute in January 2019 and then only went live after a security-relevant programming error was fixed.
Upgrade Berlin at Ethereum – from a content perspective.
With Berlin comes the implementation of four proposed improvements at Ethereum. These are designed to protect the network and may also lead to lower transaction fees in certain cases, explains a background report recommended by theEthereum Foundation. But the intended big coup at Ethereum, with improvement proposal EIP-1559 to recapture the strongly increased transaction fees, is not included in Berlin's catalog.
For you as an investor, the upgrade is nevertheless a date that should be on the calendar. From experience, such major upgrades lead to price fluctuations in the immediate timeframe, and not only for Ethereum. Theoretically, Berlin could also provoke a hard fork if Ethereum miners and node operators do not pull together. The next Ethereum upgrade will be called London – and will hopefully focus on the problem of the relatively high transaction fees for ETH.
---
Best place to buy Bitcoin and Ethereum: