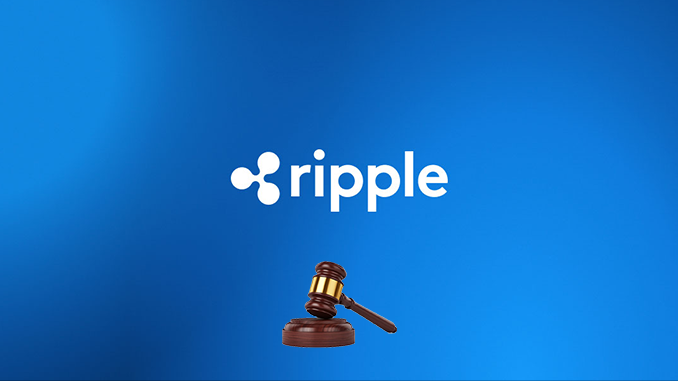 Ripple can briefly catch its breath in the legal disputes over XRP. A U.S. court has dismissed the lawsuit of an investor who assessed XRP as securities and wanted to be compensated.
Since Christmas 2020, Ripple and XRP have been in a limbo as the U.S. Securities and Exchange Commission (SEC) takes action against Ripple. The SEC is certain that XRP should be classified as securities and therefore should not have been sold without approval. In the meantime, small investors have latched on to this argumentation and the former large investor Tetragon Financial Group also saw chances for compensation. But the lawsuit for 175 million US dollars refund for investments in Ripple was rejected and the reasoning sounds clear: XRP is no more or less securities after the SEC lawsuit than before, because a decision in the matter is still pending.
Tetragon Financial Group had pointed to a detail of the investor agreement that provides that if XRP is classified as securities, a financial reversal can be drawn as an option. Commenting on Tetragon's rebuff in court via press release, Ripple said Tetragon had "opportunistically" sought to profit from the SEC's action. One is sure that the SEC will ultimately fail in the evidence to pin down XRP as securities.
Ripple fears and hopes for XRP
The SEC has identified at least $1.3 billion in damages it says were caused by the unauthorized sale of XRP, which Ripple is now expected to make good on. The lawsuit is weighing on the price of XRP, which is hovering around US$0.50. In the U.S., XRP has been dumped by leading crypto exchanges, citing the SEC, and Ripple partner MoneyGram has also stopped using XRP. The dispute between Ripple and the SEC is currently still taking place with briefs, and a first hearing has not yet been scheduled.
However, Ripple may now assume for the time being that third-party claims for compensation over XRP will not be heard further. Meanwhile, the situation is coming to a head in the duel with the SEC and could become trend-setting for the US crypto industry. That's because the "Securities or not?" question to be answered by the Howey Test also hovers over cryptocurrencies other than XRP, complicating new offerings in the U.S. with potential subsequent claims for compensation.
---
Best place to buy Bitcoin and XRP: