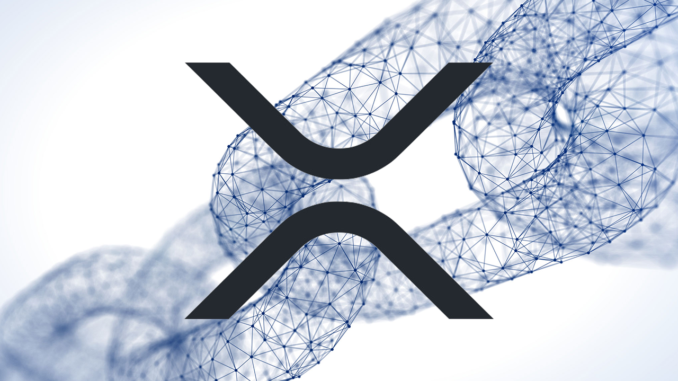 Ripple repurchased XRP for the equivalent of $45.5 million in the third quarter of 2020. This is the first time Ripple has reported on this strategic action and justifies it with support for "healthy markets".
Ripple has published its quarterly report for the 3rd quarter of 2020 and has two surprises in store. For the first time in its history, Ripple has spent funds to buy back XRP. $45.5 million was spent between July and September 2020. Ripple wants to support "healthy markets" for XRP and writes that such repurchases may continue in the future.
The second news: Ripple is offering a line of credit to its customers in a new program. This is intended to facilitate the provision of this short-term liquidity in XRP. In total, Ripple raised $81.4 million for direct sales of XRP to institutional customers and generally reports these as sales for the credit program and ecosystem support for Ripple without further breakdown. Ripple did not have any past direct sales of XRP to crypto exchanges in Q3 2020.
Brief analysis of Ripple's quarterly report
It's the old song at Ripple: although the company prides itself on creating transparency for the markets through its voluntary quarterly reports. But a closer look always raises questions. For example, the keyword "healthy markets" for the buyback program initially sounds positive. But another choice of words would also be support buying. Since the strategic action is not broken down more precisely, it is not possible to determine at which price trends of XRP the buybacks took place. It also remains unclear whether the XRPs were purchased on free markets or directly from major customers.
The credit program for XRP also remains somewhat nebulous upon closer analysis. The motivation for the program, for which Ripple is responsible, is supposed to be a supplement to the free market. So far, so good and probably also makes sense in connection with the growing DeFi division. But in the balance sheet a sleight of hand is used: Ripple calculates its buybacks against its own sales and thus comes to almost 36 million US dollars for XRP sold. This brings the balance sheet close to the figures for the 2nd quarter of 2020, when Ripple sold XRP for USD 33 million. However, the absolute figure is just over USD 81 million and thus again shows the tendency to annoy investors with high quarterly sales from own stock.
Conclusion: Are Ripple's positive forecasts justified?
Ripple stresses in its general market overview, crypto currencies are used up-to-date increasingly as value memory against inflation dangers and leads Bitcoin (BTC) as example. In addition, institutional buyers of BTC such as Greyscale and MicroStrategy are cited as positive signs of growing acceptance of crypto currencies. But BTC is also in demand here.
XRP, on the other hand, threatens to remain Ripple's big problem child. The price curve of XRP cannot follow Bitcoin and other leading Altcoins, XRP treads water at values of less than 0.30 US dollars. You as an investor should keep in mind that Ripple continues to hold almost half of all XRP itself. Whether the new strategic decisions of Ripple can help XRP in the long term remains questionable in this respect.
---
Best place to buy Bitcoin and XRP: