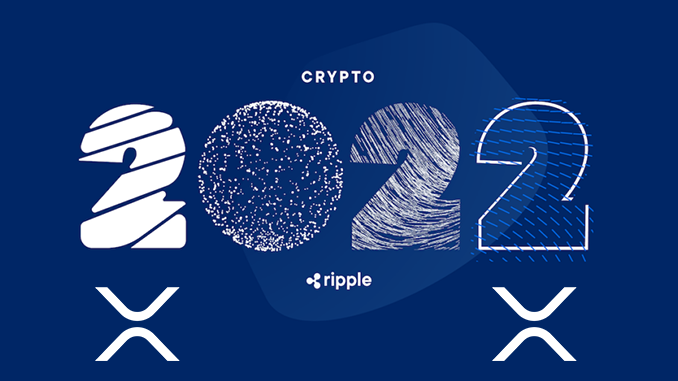 In its annual outlook for 2022, Ripple does not deal with XRP for once, but tries to predict trends. The core thesis is that crypto will become the "new normal" for the financial world and people.
Ripple (XRP) irregularly publishes studies on the general state of the crypto industry, which at least provide food for thought. For the latest such report, Ripple has now surveyed its senior management to provide forecasts for 2022. These name developments that gained noticeable momentum in 2021 and will shape the new year. In summary, the outlook is: What is happening internationally in terms of crypto will lead to Bitcoin, DeFi, NFTs and Co. finally being accepted as the "new normal".
Ripple to CBDCs
According to Ripple, one of the main reasons for this thesis is the rapid increase in use cases in which cryptocurrencies are used to process international money transfers. Here, the introduction of government-backed digital currencies (CBDCs) is likely to be an additional driver in 2022, Ripple believes. On this topic, Ripple already has concrete plans with projects in Palau and Bhutan and has recommended itself for other countries with various position papers. In Europe, however, a general introduction in 2022 is not to be expected in the case of the much-discussed e-euro.
NFTs from the Ripple perspective
For the trend topic NFTs, Ripple sees no cooling off in sight. Sales of NFTs have already exceeded $17 billion in volume in 2021, according to the report, and user-friendly technology will lead to further gains in 2022. Ripple points to its own $250 million fund to attract NFT projects. Ripple is pleasantly realistic in pointing out that NFTs are not limited to the creative industry, but also score points elsewhere, for example, through digital copyright management. NFTs will become mainstream solutions in 2022, Ripple says.
Regulation yes, but not for XRP
Ripple takes a cautionary view of developments in the regulation of the crypto industry. Regulation with a sense of proportion is desirable and necessary for the innovative industry, he says. It is expected that progressive countries name contact persons here and build up expertise in dialogue. Unfortunately, however, the USA in particular (where Ripple is headquartered) is lagging behind and risks losing its attractiveness for the growth industry. It exhilarates the informed reader in these remarks from Ripple, however, how the mention of XRP and the serious legal dispute between Ripple and the U.S. Securities and Exchange Commission (SEC) are completely glossed over.
Decentralized finance on the fast track
Ripple has identified the greatest challenge – and thus also opportunity – for the crypto scene in technologically linking the multitude of existing blockchains. Here, impetus and initial solutions are coming mainly from the Decentralized Finances (DeFi) division. Behind the unwieldy word "interoperability," Ripple sees the potential for decentralized crypto exchanges (DEX) and other financial services to gain powerful market share. If this happens hand and hand with secure and convenient wallets for end users, 2022 could herald the departure of centrally organized crypto exchanges and finance, according to Ripple.
Bottom line: Ripple dares to think outside the box
It doesn't hurt to let Ripple inspire you to take a look at the crypto industry without Bitcoin or specific altcoins. However, the topics cited, from CBDCs to NFTs to DeFi, are no surprise in this context. And of course, Ripple paints a picture in which it is well positioned for any exciting further developments. However, even Ripple's management cannot explain away the creeping loss of importance of XRP with corresponding price losses. For you as an investor, our Annual Review 2021 with Outlook 2022 provides important information in a compact overview.
---
Best place to buy Bitcoin and Ripple (XRP):