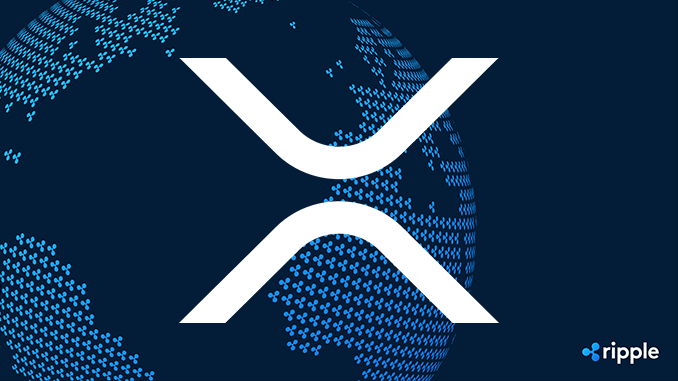 Ripple (XRP) has signed up 15 new customers since Christmas, according to CEO Brad Garlinghouse – a positive sign in light of the U.S. Securities and Exchange Commission's lawsuit with a litigation risk of more than $1 billion.
Ripple CEO Brad Garlinghouse paints an optimistic picture for XRP and his company in an open letter for 2021. It was even after the formal complaint of the U.S. Securities and Exchange Commission from shortly before Christmas 2020 still managed to attract 15 new customers for Ripple, said Garlinghouse. Given the $1.3 billion in damages the SEC is seeking to force Ripple to pay, the news comes as a surprise to many observers. According to Garlinghouse, Ripple continues to manage to gain an average of two new customers each week. He points to Asia-Pacific as a growth market for Ripple and XRP, highlighting the recently announced cooperation with partners in Malaysia and Bangladesh.
XRP, however, did not discernibly benefit from the good news announced by Garlinghouse. Since the SEC lawsuit became known, XRP has lost about half of its value and therefore also slipped to 5th place in the prestigious group of the most capitalized cryptocurrencies behind Polkadot (DOT). Meanwhile, Garlinghouse calls the SEC proceedings "regulatory uncertainty in the U.S." and refers to the change in leadership at the SEC that comes with the new U.S. President Joe Biden. Ripple since well prepared to succeed with the new contacts at the SEC in 2021.
Ripple on track for strong growth in 2020, according to CEO
Garlinghouse does not go into detail about the dispute with the SEC in his letter, nor does he comment on the decision of leading crypto exchanges to delist XRP in the U.S. Rather, Garlinghouse spreads optimism: in 2020, nearly 3 million transactions were recorded at RippleNet, which is around five times as many as in 2019. The trend for XRP as a bridge currency (on-demand liquidity) is also extremely encouraging: with around 2.4 billion US dollars in volume in 2020, this use of XRP has increased twelvefold compared to 2019.
For 2021, Garlinghouse sees the topic of government-backed digital currencies (CBDC) of particular importance for Ripple and XRP. Here, he said, they want to work with central banks in a focused way to establish XRP and technology from Ripple as a bridge when one CBDC is to be exchanged for another. Ripple's new offering of instant loans for institutional XRP customers has also been well received, he said. In addition, Garlinghouse highlights a slew of new top executives now under contract at Ripple, including Sandie O'Connor, who was formerly in charge of regulatory affairs at JP Morgan and is now tasked with calming the situation with the SEC.
Bottom line: Ripple and XRP are drawing hope.
Garlinghouse has always tended to frame his retrospectives for Ripple and XRP in a way that rebuffs criticism. That said, the figure he cites for XRP in use as a bridge currency in particular is rather weak after all, when you compare $2.4 billion for 2019 here to the several billion dollars traded in XRP on crypto exchanges every day. But at least it is encouraging to read what Garlinghouse says about markets outside the U.S. for Ripple and XRP, and indeed, new personnel at the SEC could open up opportunities to operate on an unencumbered basis in the home market of the U.S. again. For you as an investor, however, we would also like to refer to the many arguments which see XRP under pressure in the long term and which we have listed here.
---
Best place to buy Bitcoin and XRP: