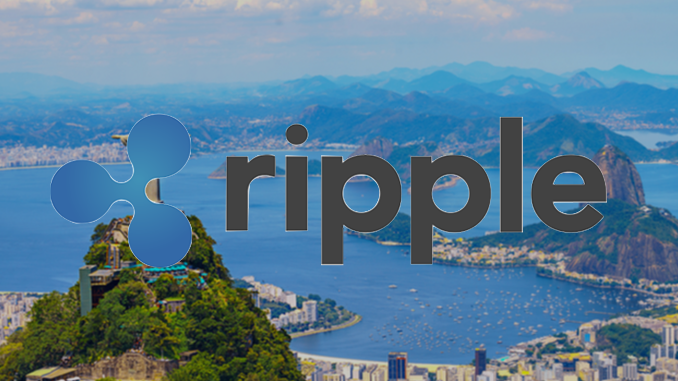 Ripple says it is working to establish an XRP corridor to Brazil. Apparently there have already been talks with the central bank in Brasilia. The aim is to demonstrate the advantages of XRP in practice.
Ripple had already identified Brazil as a worthwhile destination for its activities a year ago and opened an office there accordingly. Now the strategy seems to be bearing fruit, as Marjan Delatinne from Ripple's management level reported on the current state of affairs during a video conference. According to this, work on the establishment of a remittance corridor based on Ripple's crypto-currency XRP is already well advanced. For such projects, Ripple uses its solution called On-Demand Liquidity (ODL). Delatinne said that such a corridor has already been installed for the Philippines and will be installed very soon for Brazil.
Background on Ripple's XRP plans in Brazil
At the beginning of June there had been a confidential conversation between Ripple bosses and the president of the Brazilian central bank, Roberto Campos Neto. Neto is generally known to be crypto-friendly. If Ripple now dares so far ahead and announces extensive activities in Brazil, Neto may have given the green light.
ODL at Ripple means in practice that XRP is used as a bridge currency between two Fiat currencies for international money transfers. So far, it has been common practice, not only in Brazil, for commercial banks to have accounts in the two participating countries for cross-border transfers in order to maintain liquidity. But at the latest when a bank in the other country has to use the services of a foreign bank, the accounting for such deals becomes costly. SWIFT transfers to countries such as Brazil can take days and tie up liquidity.
With ODL and XRP, however, Ripple promises low fees for transfers within seconds. However, recent years have shown that Ripple's banking customers usually only use the network, but charge Fiat as usual and do not use XRP. Whether Ripple wants to cooperate directly with the central bank or – more likely – is planning to cooperate with major Brazilian banks remains open. In South America, Brazil as the largest country is naturally seen as the gateway to the entire region. If XRP can be made popular there, this would be a great success for Ripple.
XRP cannot get out of its valley
At the turn of the year, Ripple had set the strengthening of XRP as a priority. However, this has not yet helped XRP's share price; XRP is quoted at just over USD 0.18 and is moving sluggishly with the overall market. The information on XRP in Brazil to date has not been sufficient to provide a positive impetus for XRP. But then, of course, things can change when the XRP project for Brazil really becomes ripe for discussion.
---
Best place to buy Bitcoin and XRP: