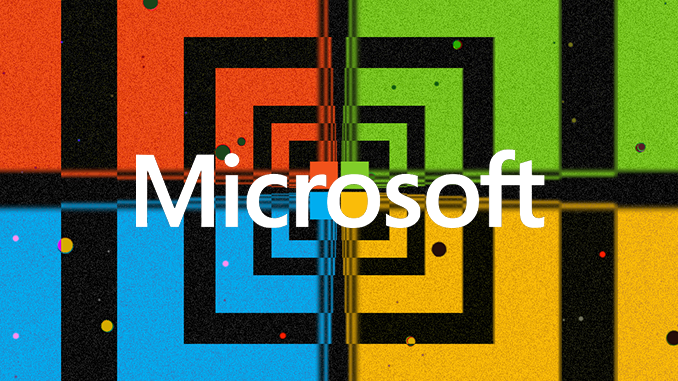 Microsoft has started its project ION. With this project it is possible to document your identity using the block chain of Bitcoin. The topic of digital identity is currently hotly debated in connection with so-called corona apps.
Hardly a day goes by where data protectionists and health experts clash: The latter recommend a – preferably international – corona app, which should warn citizens if they have been in contact with people who could spread the virus. This is a delicate matter for data protectionists, who refer to privacy and the right to self-determination. The crypto industry is already familiar with such arguments from times before Corona, and it offers solutions under the generic term "digital identity". Microsoft had already started to develop a simple and scalable version under the name "ION" in May 2019. Now ION is live, as Microsoft announces.
The dilemma of a digital identity
It is of course convenient to prove your identity in the online world without much effort in a wide variety of situations. Whether it's a banking transaction, signing a contract or communicating with authorities – for many it would be wonderful if a widely accepted solution were to prevail. The crypto industry sees itself as challenged, even IOTA has a project called "Unified Identity Protocol", which is similar to Microsoft's. It is always a matter of the citizen always deciding for himself which details, such as clear names, GPS data or medical history he wants to share with whom in digital dealings.
A digital identity should therefore be checked once and then stored as a data record. The block chain, according to the approach from the crypto industry, then guarantees the tamper-proof validation of an identity and the administration of the details by the individual citizen himself. Corona apps, for example, could also avoid the problem of retrieving the names of users. Instead, they would simply check in the background whether a person existed and then give them a number. Microsoft has implemented ION based on the block chain of Bitcoin and uses it to create a layer that focuses exclusively on identities. This means that the first block chain of BTC is only loaded if results collected in it are recorded. The continuous exchange of data in real time, as in a corona app, takes place in a second block chain, which is also virtually tamper- and fail-safe if the number of network participants is sufficient.
Critics are offended by the fact that a private company at ION is putting together a digital identity package through Microsoft and will probably want to market it in the future. They demand that digital identity be understood as a sovereign task to guarantee data protection and privacy as a priority. Corona apps in India, Singapore and Israel, for example, have been made almost a must by the government, but have also attracted attention due to the wealth of data. So they collected more information via smartphone than the user assumed and have not yet proven to be safe from manipulation and hacker attacks. This can be taken for granted with the Bitcoin block chain.
Will Bitcoin benefit from Microsoft's ION?
Microsoft's push with ION will cost the company money for the time being. Microsoft will cover the costs for users that arise when identities are established in the Bitcoin block chain. However, these are peanuts compared to the sums incurred as automated fees in day-to-day trading with BTC. Nevertheless, Microsoft's commitment to Bitcoin's technology should not be underestimated; one could have chosen Ethereum (ETH) or another block chain. Microsoft itself says that Bitcoin and its block chain as a proven and well-known solution could strengthen the acceptance of ION.
ION is probably too late for dealing with the corona virus. This is because Apple and Google have drilled out their operating systems for smartphones in a concerted effort so that national corona apps for almost every smartphone can be made compatible with each other, even without a block chain. However, Microsoft is well ahead of the curve when it comes to the future of digital identity with ION and, as a member of the Decentralized Identity Foundation (DIF), also has a forum that should support its distribution and marketing. Once again, Bitcoin is in the positive news, this time not as a means of payment or store of value, but as an ingenious technology in itself.
---
Best place to buy Bitcoin: