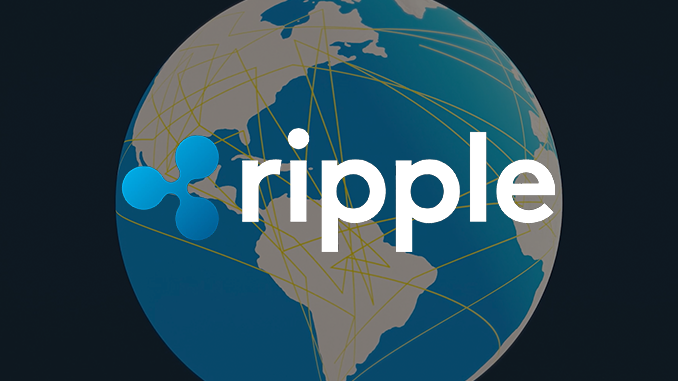 Ripple is looking to strengthen its presence in Europe, reporting two financial services companies from France and Sweden that will use XRP as a bridge currency for their business.
Despite the lawsuit between the U.S. Securities and Exchange Commission (SEC) and Ripple over XRP, the crypto company is trying to expand its business, at least outside the United States. Ripple ODL (On Demand Liquidity) plays a central role in this, as this program allows banks and financial service providers to use XRP as a bridge currency without having to hold much liquidity themselves. This is to show XRP's advantages in international transfers, namely high speed with low fees. With the financial service providers Lemonway from France and Xbaht from Sweden, Ripple now announced two new partners via press release, which want to use ODL and are supposed to be the first in their countries.
According to the press release, Lemonway, headquartered in Paris, specializes in processing payments on online platforms and already has 8 million customers throughout Europe. A spokesperson for Lemonway says that Ripple ODL is expected to increase efficiency and independence from traditional banks. Xbaht, on the other hand, was founded in Sweden back in 2016 and focuses on organizing remittances from Thais to their home country. Using Ripple ODL here will also involve Tranglo, a leading Asian financial services provider that has already been using XRP as a bridge currency on a large scale since March.
The debut collaborations in Sweden and France are a first taste of success for Ripple's new European head, Sendi Young. Young took up her post in the summer and she had already emphasized the great importance of Europe for Ripple ODL at that time. Quarterly reports show: Billions are being moved via XRP and Ripple ODL, and the business sector is growing rapidly.
Ripple CEO Garlinghouse: 'answers' to SEC lawsuit expected in H1 2023
Meanwhile, Ripple CEO Brad Garlinghouse commented on the situation in the ongoing case against the SEC at a conference, according to Bloomberg. He said he expects "answers" in the lawsuit in the 1st half of 2023, but would not commit to a quarter. Although Ripple and the SEC have most recently requested a verdict in the written proceedings, ever new legal maneuvers make a quick end unlikely. In that respect, a second comment from Garlinghouse is interesting. For he said Ripple could envision an out-of-court settlement with the SEC if the agency was willing to stop pursuing XRP as a "security." This classification is more than symbolic for the crypto industry, as it is feared: If the SEC can prevail against Ripple and XRP, the regulator will also target other altcoins.
Bottom line: are the SEC and Ripple converging for a comparison to XRP?
When Ripple and the SEC submitted their motions for adjudication nearly a month ago, observers had already noticed that the SEC was moving away from the term "securities" for XRP in its choice of words. If one now takes the latest statements of Garlinghouse into account, this may also be a hidden offer to finally bring the mammoth process to an end through a settlement. Because even if the expansion towards Europe with Ripple ODL is to be evaluated positively – without institutional use of XRP in the USA, the payment corridors of Ripple remain incomplete at an important point. Here, only a court ruling or a settlement between Ripple and the SEC can convince US companies again to give XRP a chance as a bridge currency.
---