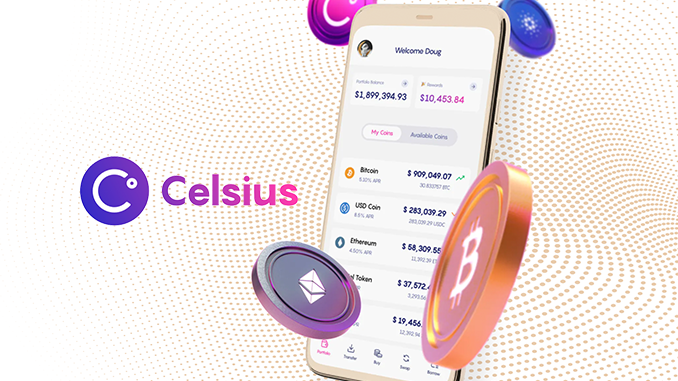 Celsius, a crypto platform, has been in bankruptcy proceedings since July with more than $1 billion in debts. In the proceedings, Celsius published data of around 600,000 customers. But why, really?
The crypto scene is rubbing its eyes in amazement: some 600,000 data records on customers of the insolvent platform Celsius have become public. On the website Celsiusnetworth (Celsiusnetworth.com), one can specifically search for names and then find out whether the person was a customer of Celsius and how much money in which cryptocurrencies they have outstanding there. This opens the door wide for so-called doxing, i.e. the public maligning of others. It is also feared that the data could lead to threats and theft. But how did Celsius come to disclose its customer data in the first place?
In the bankruptcy proceedings that Celsius initiated in mid-July, the company chose the Chapter 11 option, which seeks to reorganize under its own responsibility. In the process, Celsius was ordered by the court to publish customer lists with financial details in order to create transparency. Celsius resisted the far-reaching disclosure, but only managed to conceal email addresses and home addresses. The court order can be found here. Celsius also had customers from Germany, specifically those referred through Bitcoin revenue customers of Nuri Bank.
Celsius had argued that the customer list had resale value and should therefore be kept under wraps. The plain website Celsiusnetworth with the now disputed information was created anonymously and apparently relies on court documents. Nearly 30,000 pages of Celsius documents were submitted to the bankruptcy court last week, making them public. Whether Celsius has a chance of finding a rescuing investor remains in question. Celsius' financial hole is said to be at least $1.2 billion, and such a restructuring case seems unattractive.
To what extent Celsius' detailed customer list actually provokes doxing now is difficult to judge. But the thought of being at the mercy of public gloating over money lost by Celsius is unlikely to please anyone. In addition, it is unclear whether Celsius can and will compensate customers at all. Currently, Celsius is collecting customer claims via this website.
Conclusion: Celsius' insolvency continues to draw circles around it
Anyone who believed that Celsius' customer data was circulating online because of a hack was wrong. The current situation is the result of a court order and there is probably no chance of being removed from the list. However, the anger felt by Celsius customers remains understandable. Privacy in financial transactions is a valuable asset, not only in the crypto scene, and is undermined here in a way that would be unimaginable in the German legal system.
---