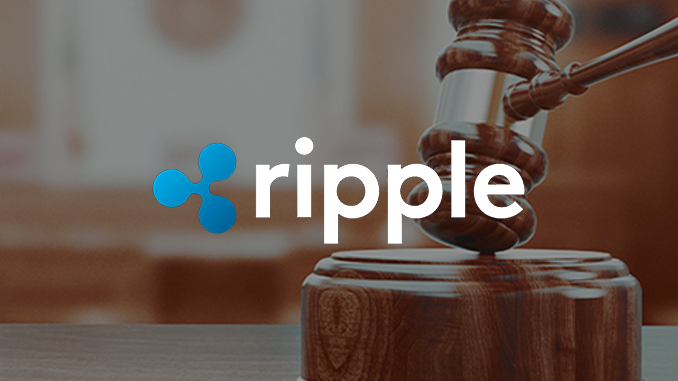 In the US Securities and Exchange Commission's (SEC) court case over XRP, Ripple sharply criticizes the agency's behavior and speaks of deliberate delays. The trial has been ongoing since December 2020.
Ripple (XRP), in its lawsuit against the U.S. Securities and Exchange Commission (SEC), has asked the court to prohibit legal delay tactics by the SEC. In a brief published by trial observer James Filan, Ripple's lawyers write that the SEC's current behavior is "another overt attempt (by the SEC) to delay resolution of the case." The specific upset this time is that the U.S. blockchain association Chamber of Digital Commerce (CDC) recently intervened in the case. The SEC then requested a month to respond to the CDC advocacy group's comments.
Ripple, on the other hand, points out that the process is already well advanced. In similar cases, U.S. courts have also not allowed extensions of time because of late-joining indirect litigants ("amicus curiae"), he said. The accusation of procedural delay is nothing new for the SEC; in April, the agency even received a reprimand with a fine from the court for this. Observers suspect that the SEC's tactic is an attempt to fill gaps in the evidence that XRP should be considered a "security" and that previous sales were therefore illegal.
The SEC had filed suit against Ripple in December 2020, seeking punitive and compensatory damages of at least $1.3 billion over the alleged illegal XRP sales. As the proceedings progressed, however, the SEC showed weaknesses in its evidence and came under pressure itself because of the so-called "Hinman Speech" and its circumstances. Most recently, both the SEC and Ripple had pleaded to begin adjudication. This intention is undermined by the SEC's push for an extension of time.
Meanwhile, attorney Jeremy Hogan, for example, believes it is quite possible that Ripple and the SEC will find an out-of-court settlement. Ripple's plans with XRP are largely stymied by the ongoing proceedings in North America, as crypto exchanges and other market participants have suspended dealing with XRP in the U.S. and Canada.
Conclusion: XRP up 65 percent weekly – is the SEC proceeding coming to an end?
The crypto market is currently extremely optimistic in terms of XRP. Around 65 percent plus stands for XRP over the last seven days to book and background are the latest developments in the process Ripple vs. SEC. It is probably considered more and more likely that a settlement will be reached or that Ripple will win the proceedings. Because the latest push by the SEC also demonstrates: The authority has run out of arguments and is only trying to play for time with legal tricks. Ripple, on the other hand, is showing a broad chest and thus convincing many process observers.
---