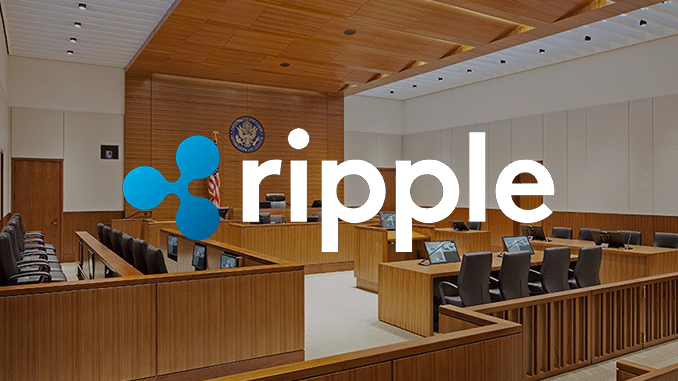 In the XRP court case, the U.S. Securities and Exchange Commission (SEC) and Ripple have separately pleaded for a "summary judgment." In doing so, the court would rule on an expedited basis based on the record.
The Ripple (XRP) crypto lawsuit against the U.S. Securities and Exchange Commission (SEC) has long since entered its second year, with the case having been ongoing since December 2020. The latest development there could now lead to a quick end. Because as process observer James Filan made public via Twitter, both Ripple and the SEC have filed motions over the weekend, which aim at a so-called "summary judgment". This is an option in U.S. law when the court or litigants believe the evidentiary hearing is complete and a decision can be made on the record. Unsurprisingly, Ripple and the SEC are each independently asking to be declared the winner of the lawsuit.
Jeremy Hogan, an attorney, is watching the proceedings as meticulously as his colleague Filan and has provided an assessment of the recent motions in a video. According to the video, the arguments on XRP by Ripple and the SEC are almost opposite. But subtleties in the choice of words and the timing of the applications Hogan interprets as an indication that there could be an agreement. That's because the SEC is no longer bent on automatically classifying XRP as a "security," but also considers the construct of an "investment contract" to be appropriate.
Here again, Ripple can make its point. Because an investment contract would mean that Ripple has entered into legal obligations to buyers of XRP. But this is incorrect and written contracts have not existed. In assuming the definition of an investment contract, Ripple's attorneys looked to cases from 1925 to 1993, when "securities" were not yet written into law in the United States.
According to Hogan, Ripple and the SEC should now submit written comments on the present summary judgment motions in October. In that time, however, the opponents in the proceedings could also work their way toward an out-of-court settlement – such a possibility for a face-saving settlement had already been played out by Hogan a few weeks ago.
Bottom line: are Ripple and the SEC running out of things to fight about?
Hogan points out that Ripple is holding off on another ace for now. This involves the right to fair defense and the Hinman speech. Here, Ripple has created a "back up" for XRP, which it does not (yet) use, so as not to block a quick end to the proceedings. The SEC, in turn, had announced itself in its evidence on XRP more than delivered – therefore, the authority may also have an interest in a quick and amicable end to the process. Whether Hogan is right and we can still tick off the SEC vs. Ripple case this year, however, remains open.
---