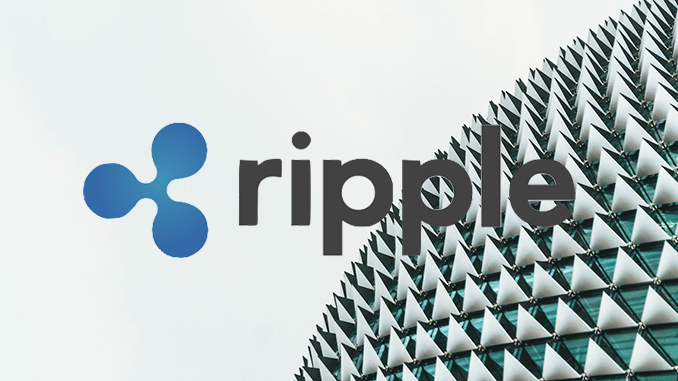 Ripple explains in a recent market report how pure digital banks are spreading in the Asia-Pacific region. Cross-border transactions in particular are seeing XRP come into play.
Ripple (XRP) publishes analyses on trends in the financial industry at irregular intervals, which of course include its own contributions. The latest market report is dedicated to the Asia-Pacific region (APAC) and the above-average growth in the importance of digital banking there. According to Ripple, this is reflected in the fact that around 20 percent of the 250 or so pure digital banks are based in the APAC region. Particularly noteworthy, he said, are Singapore, where clear legal regulations allow for innovation, and the Philippines, where cryptocurrencies and digital payment options play a stronger role than in other countries.
According to Ripple, these developments are reflected in impressive metrics: the number of real-time transfers (instant payments) in Singapore increased by 58 percent in 2021 compared to the previous year, and the number of crypto transactions in the Philippines increased by as much as 71 percent in the same period. Absolute figures, however, Ripple does not mention and does not provide any information on what market share its own technological solutions and XRP can occupy here. Generally speaking, it is recalled that RippleNet and On-Demand Liqudity (ODL) with XRP are ideally suited for real-time transfers involving cryptocurrencies.
What's holding back digital banking from Ripple's perspective
Ripple defines two main obstacles to the further expansion of digital-only banking. First, it says 40 percent of consumers in the APAC region have so far been unwilling to store their financial data online because they don't trust the security of Internet platforms. And as many as 25 percent of consumers cite doubts about the security of their personal devices as a barrier to making digital banking and payments a part of everyday life. This is important given that at least 83 percent of citizens in APAC are expected to have a smartphone by 2025, and the expansion of mobile Internet in the region is proceeding apace. In Singapore, at least, the government has introduced new laws to strengthen data security after a sharp increase in online e-commerce crime, Ripple said.
The second stumbling block to continued high growth in digital banking with real-time transfers is the lack of international standards, according to Ripple. In the Asia-Pacific region, the volume of the blockchain market is growing at an annual average rate of 81 percent over five years and will reach just over $23 billion in 2023, it said. The most important use case is cross-border transactions and payment processes involving blockchain. But there remain exceptions so far, such as FinTech PayNow from Singapore and PromptPay from Thailand, which would have aligned their systems. Not exactly by chance, the two companies mentioned by Ripple are also among its own clientele.
Bottom line: Ripple wants to capitalize on digital banking growth in APAC
Ripple points out that of the 249 known pure-play digital banks, only 13 are in the black so far, but then 10 of those are from the APAC region. So here they have identified promising contacts for which Ripple and XRP are eligible. In the outlook, Ripple believes that the spread of digital banking will also arrive in the global West. With market reports like now, Ripple undertakes advertising for XRP and its services, but without really delivering anything new. A pleasant side effect: With such analyses, Ripple at least temporarily manages to ignore the still threatening legal dispute in the U.S. with the Securities and Exchange Commission (SEC).
---
Best place to buy Bitcoin and Ripple (XRP):