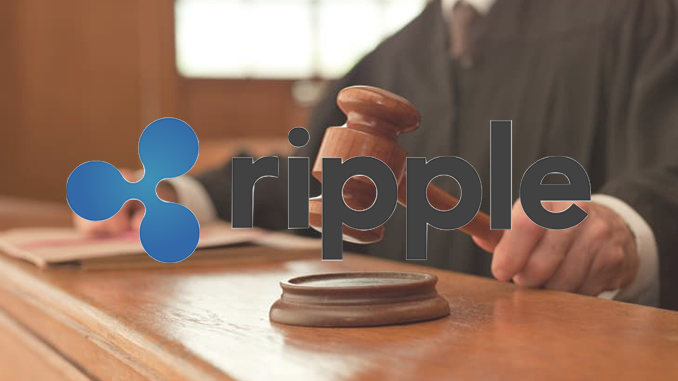 In two decisions of the U.S. court in the process SEC against Ripple observers see positive signs for Ripple. This is because the SEC is supposed to stringently prove how Ripple promised profit prospects when selling XRP.
The U.S. Securities and Exchange Commission's (SEC) court case against Ripple over the sale of SEC, which began in December 2020, has already seen several stage victories for both sides over the months. Now, two recent rulings by Judge Sarah Netburn again invite predictions about the outcome of the trial. And lawyer Jeremy Hogan, for example, who follows the developments meticulously, now sees Ripple at an advantage. On Twitter, Hogan emphasizes that the judge very clearly ordered the SEC to provide more substantive evidence.
Specifically, the SEC wants to prove that Ripple sold XRP without having obtained the necessary authorization to do so. According to the SEC, XRP are securities. With it also profit prospects had been connected. However, the evidence presented so far is apparently not enough for the court, and Ripple's contracts and promotional material known so far do not seem to include such profit opportunities for XRP.
Even in forums specialized in XRP, such as Reddit, the latest decisions are seen as a point in favor of Ripple. On the other hand, it is not forgotten there that Ripple also had to let feathers again. So some proof requests of Ripple were rejected, which aimed to have XRP compared with Bitcoin (BTC) and Ethereum (ETH). Ripple wanted to use internal SEC communications here, but this is not fully admitted.
Ripple vs. SEC – next deadline expected to be Dec. 6.
The judge grants the litigants 45 days to implement the current resolutions. This results in December 6, 2021 as the next date when it will become clearer how the case is progressing. Hogan comments, "If you're Ripple, you should feel really good about reading the resolutions. And if you're an SEC lawyer, prepare to work through the weekends."
Bottom line: hopes for XRP's comeback are rising
For Ripple, it's certainly too early to pop the champagne corks just yet. That's because XRP remains delisted from all leading crypto exchanges in the U.S., where people shy away from conflicts with the SEC. The SEC, in turn, also sees the XRP lawsuit as a matter of prestige and will not simply back down. A court defeat of the SEC would be a small sensation and would mean the overall positive signals for the crypto industry. But the months of negotiations have already shown one thing: The SEC has much more problems than initially assumed to prove deliberate misleading of Ripple in matters of XRP in a court of law.
---
Best place to buy Bitcoin and XRP: