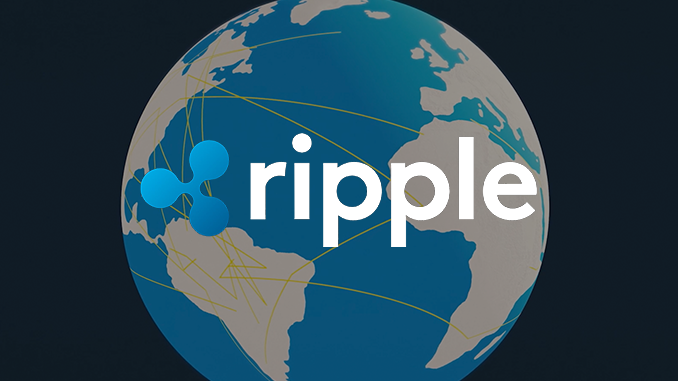 Will insolvent crypto platform Celsius find a savior in Ripple (XRP)? According to business news agency Reuters, Ripple is at least looking into whether Celsius or deposits there are worth a bid.
In mid-July, the crypto platform Celsius had to file for insolvency, and in view of $1.2 billion in debts reported in the process, a new start seemed unpromising. But now Ripple (XRP) could provide a way out for Celsius. Because to the business news agency Reuters, a spokesman for Ripple said they were interested in Celsius and specifically deposits there.
Ripple is generally actively seeking opportunities for acquisitions and mergers arising from the turbulent situation in the crypto industry, the spokesperson added. The spokesperson would not comment on whether a complete acquisition of Celsius was also being considered. But the fundamental interest alone sent Celsius' own token CEL steeply into a daily gain of 30 percent. According to Reuters, while Ripple is not one of Celsius' major creditors, it has nonetheless filed as a party to Celsius' judicial insolvency proceedings. Celsius says it has deposits in bitcoin (BTC), CEL and other cryptocurrencies, plus fiat, a bitcoin mining company and its own loan receivables. Ripple was last valued at $15 billion in a January 2022 buyback of company shares, according to the company. valued. Burdening Ripple is its ongoing court battle with the U.S. Securities and Exchange Commission over XRP.
Celsius German partner Nuri has filed for insolvency
In Germany, Celsius' insolvency has also affected customers of financial services provider Nuri. Nuri had maintained Bitcoin revenue accounts in its offering portfolio, which were in fact organized by Celsius. Nuri customers no longer have access to these and Nuri itself also had to file for insolvency this week. Whether Ripple joining Celsius here could mean access to Bitcoin revenue accounts for Nuri customers again remains extremely uncertain for the time being.
Conclusion: Ripple casts an eye on Celsius – mere PR action?
One may well interpret the statements of Ripple's spokesperson as an honest interest in Celsius – but probably less in the platform itself than in Celsius' remaining assets. Celsius is said to have reserves worth a good $4 billion, and in insolvency proceedings it would be quite possible for these to be put up for sale as a package. In such a case, other large companies from the crypto industry besides Ripple are likely to recalculate whether a bid is worthwhile in order to take over Bitcoin and other crypto assets at a special price. However, according to the information available so far, it seems almost impossible that Ripple wants to completely tie itself to the restructuring case Celsius with its own XRP problems.
---