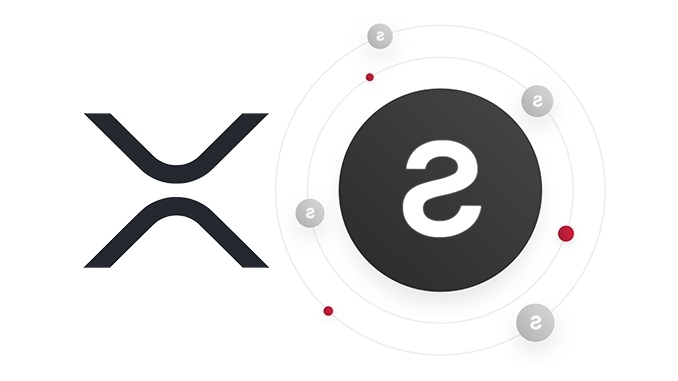 Ripple (XRP) can against nervous trends in the overall market over the last week almost 20 percent plus in the price curve. The background is the upcoming SOLO airdrop for XRP.
As crypto enters 2021, Ripple (XRP) has repeatedly been pronounced dead due to its ongoing legal battle with the U.S. Securities and Exchange Commission (SEC). However, a look at the price curve of XRP shows an optimistic picture: XRP is currently trading near the mark of 1 US dollar and could show a plus of almost 20 percent over the course of the week. As was already the case throughout December, it is also apparent now that Ripple large investors (Whales) are increasing and shifting holdings. The reason for this is likely Sologenic's (SOLO) planned record-breaking airdrop for XRP.
Sologenic has announced to distribute 200 million SOLO and thus half of the total stock via airdrop to those who hold XRP and/or SOLO and register them for the action. At the current market value of SOLO, the airdrop has a volume of just under $800 million. On Christmas Eve tomorrow (December 24), Sologenic plans to take a snapshot to determine how many XRP individually qualify for the SOLO airdrop. This moves investors to get their XRP in position for it. A list of crypto exchanges supporting the SOLO airdrop for XRP can be found here. It shows strong tailwinds from the crypto industry.
Sologenic has already launched a decentralized crypto exchange (DEX) and now plans to launch a marketplace for NFTs in addition to the airdrop. In this ecosystem, SOLO is native token. Since the plans became known, SOLO has quadrupled in price. This is because the appealing thing about Sologenic is that the massive market capitalization of XRP ($46 billion) can be put to elegant use through DEX and NFT marketplace. Sologenic DEX is expected to make tokenized stocks, ETFs and other asset classes available in the future.
Conclusion: XRP investors are looking at SOLO.
What seems clear at the moment is that the SOLO airdrop is priced in at XRP. Thus, a conciliatory end of the year for XRP looms. From the price drop after the SEC complaint for XRP to around 0.20 US dollars, Ripple has recovered under difficult circumstances and now sees with Sologenic a project that spreads optimism through new use cases. However, it should also be remembered that at the end of 2020, with Spark and Flare, another DeFi project already wanted to dock with Ripple via airdrop and drove the price of XRP. This project, however, could not meet expectations. Perhaps Sologenic will succeed in learning from the experience with SOLO.
---
Best place to buy Bitcoin and Ripple (XRP):