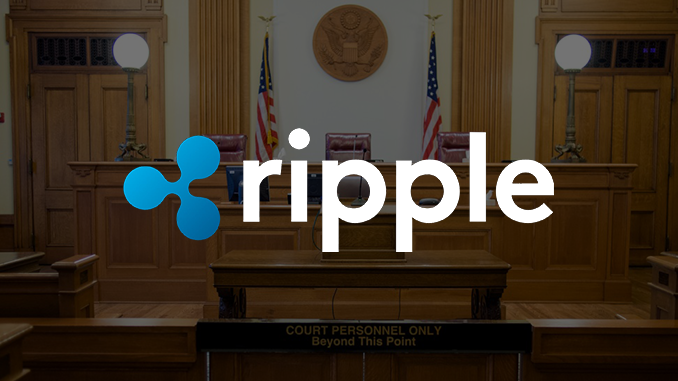 Is there an out-of-court settlement in the legal dispute between the U.S. Securities and Exchange Commission (SEC) and Ripple (XRP) after all? A lawyer monitoring the process now believes this is possible and has arguments.
More than a year and a half has now dragged on in the legal proceedings brought by the US Securities and Exchange Commission (SEC) against Ripple over XRP. In the crypto industry, the process is classified as a blueprint for altcoins – for Ripple and XRP, it blocks expansion not only in the US. For this reason alone, a recent statement by attorney Jeremy Hogan, who has closely observed the court battle from the beginning as an independent expert, is attracting attention. Hogan says on Twitter that, in his view, the window of opportunity for an out-of-court settlement is now open until the end of November.
Hogan justifies his assessment by saying that "the cards (will) be on the table." In plain language, the process has reached the point where both Ripple and the SEC have hammered out their defense strategy and evidence, respectively. In doing so, Ripple has found strong arguments as to why XRP is comparable to Ethereum (ETH) and therefore should not fall under SEC regulation. In addition, Ripple scores points for XRP by noting that the SEC did not seize the XRP case until 2020, but is seeking penalties and damages retroactive to 2014. The SEC, in turn, has been weaker than expected in its preparation of evidence and has increasingly played for time in court recently.
On the other hand, the two litigants have so far repeatedly ruled out a settlement. But the SEC would rule out a not impossible embarrassing defeat in court through an out-of-court settlement – and Ripple could finally operate with XRP free of legal risks again. The window of opportunity for such a scenario is likely to close again at the end of November, because final documents must then be received by the court. A ruling would then be likely in Q1 2023.
Ripple announces important info on CBDCs
Elsewhere, Ripple also has some interesting news. The crypto company has been increasingly active in the CBDCs space since 2021, testing such government-backed cryptocurrencies with pilot projects in Bhutan and the Republic of Palau. An interim conclusion on these initiatives and CBDCs in general was positive. Now the CBDC officer at Ripple, Antony Welfare, has recommended via Twitter to follow him because "in a few weeks" there should be several announcements on CBDCs and Ripple. Will one of the pilot projects turn into a nationwide application for citizens? Has Ripple found other states to test a state digital currency? Welfare doesn't reveal that, of course, but it does raise hopes that Ripple will continue to prominently expand its CBDC division.
Bottom line: is XRP investor patience worth it?
Ripple (XRP) vs. SEC settlement considerations, like positive news on CBDCs made by Ripple, has the potential to give XRP's price curve a boost. But investors have become accustomed to waiting for tangible news on XRP rather than jumping on every glimmer of hope. In this respect, it remains to be seen whether patience with XRP will pay off.
---